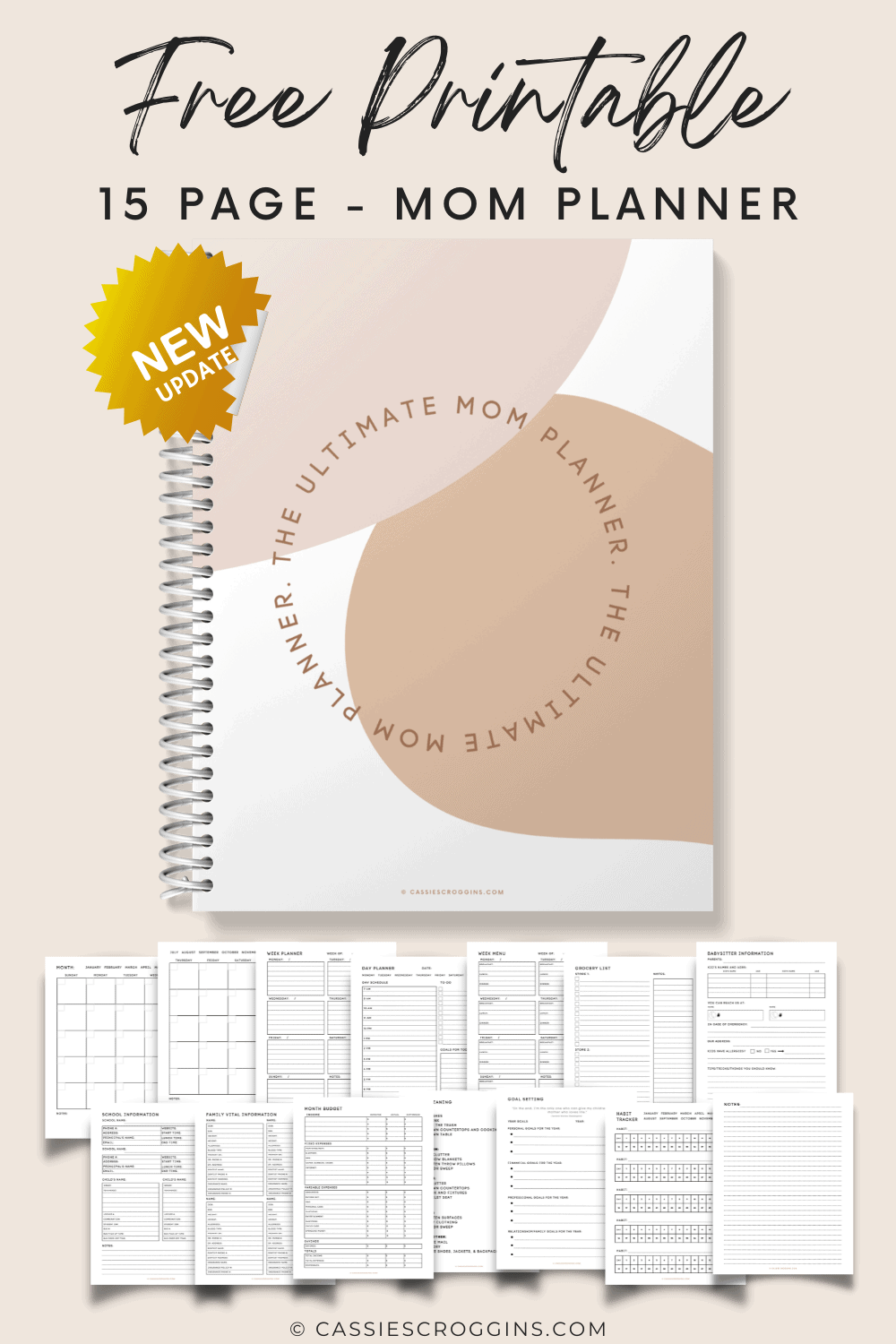 Free Printable Mom Planner + 45 Page Ultimate Mom Planner!
This post may contain affiliate links. That means we may make a small commission on items purchased through links in this post at no extra cost to you!
As a busy mom of 4 boys, I know how stressful it can be trying to keep track of "all the things" for you and your family. Especially when you only have so much time each day.
However, I have seen what a difference using a planner and having a space to plan, track, and organize everything all in one place can make. Which is exactly why I created this 45 page printable Ultimate Mom Planner!
New Updated Mom Planner!
It's been a few years since I created the first #Mom Planner so I thought it was time to update it with a new look, update the old pages and add some new pages too!
You can now get your hands on the the new, full 45-Page Ultimate Mom Planner here. But because I know just how useful using this planner has been for me, I wanted to give you 15 pages free!
The Free mom planner includes 15 free pages to help you:
Get organized and develop a schedule
meal plan
buget
keep your house tidy
set goals
stay healthy
and more!
Allowing you to balance all the things you do in your mom life and still be able to grow and focus on you!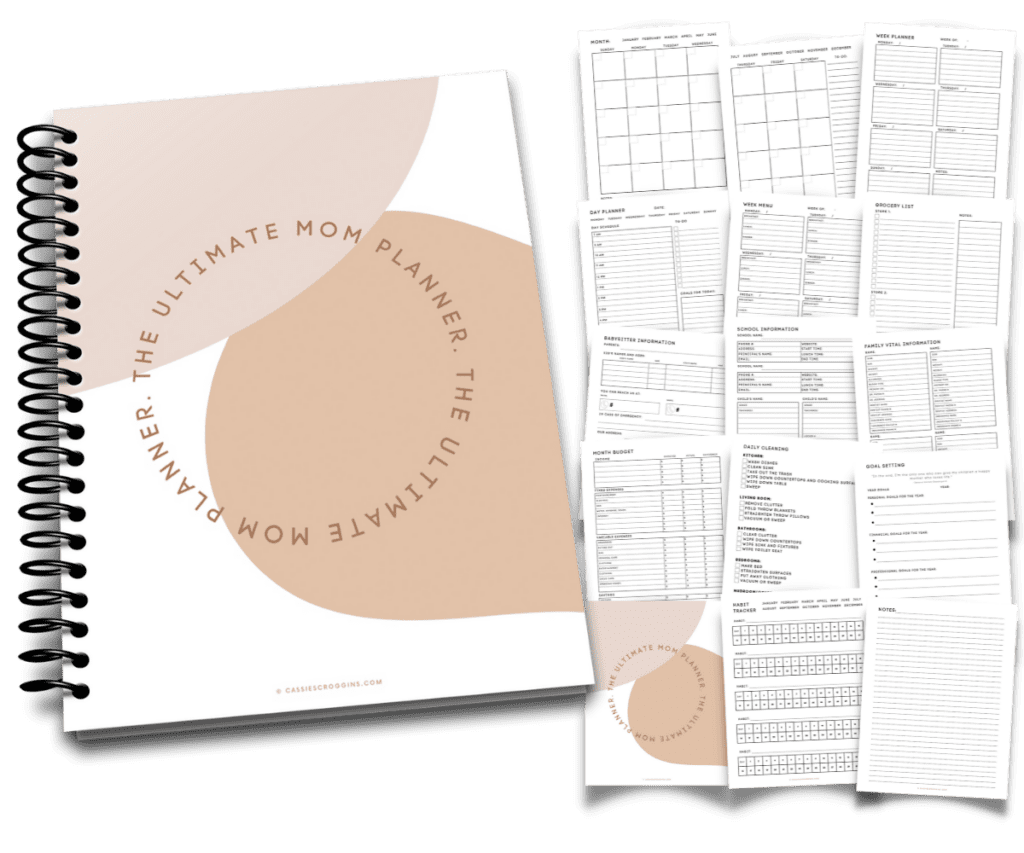 Click Here to Get The Free Printable Mom Planner
I'm excited to see what you accomplish with your free mom planner!
Want to remember this post? Save it to your favorite Pinterest board!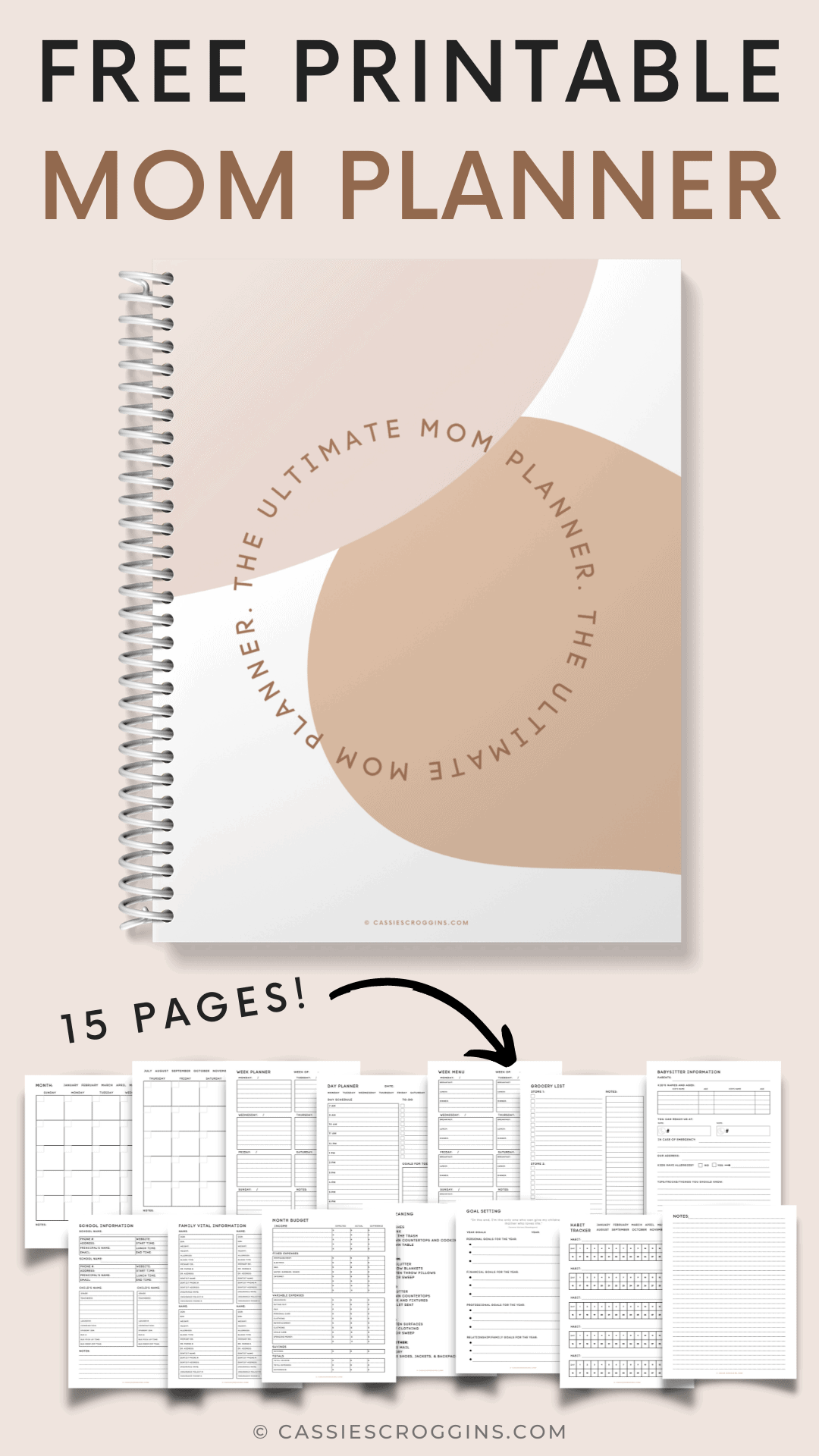 ---
Looking for the Original #Mom Planner?
Since I know you may be following a pin to the old planner, I kept the old planner and blog post for you! Snag your free planner below!
As a stay at home mom, life gets pretty crazy and there can be a lot to balance. Now let me first say that I am a strong believer that just because I stay home with my kids doesn't mean it is MY responsibility to keep the house clean and do all the cooking. I'm one of those "strong women/equality" kind of ladies who believes that my husband can cook and clean too and he does!
Anyway as a stay at home mom I do actually cook and clean because 1. my kid needs to be fed, and 2. I'm not a barbarian, I like a clean house.
But the difference is that it's not my responsibility to make sure my husband has a hot meal when he gets home or a sparkly house. But I do it because I want to, and guess what? There are many days I don't cook and clean as well, and my husband doesn't care.
He just expects my child to be alive when he gets home and for me to be happy.
So I just felt like I had to say that first before jumping into the printable free mom planner because even though it isn't "our job" to cook and clean we still do it and many of us love doing it! (Anyone else love grocery shopping? Me too!)
The full planner has over 45 pages that truly eliminates the stress of motherhood, and transforms you into a super mom who really can do it all, which is why I'm giving you 14 pages for free so you can see what having a killer resource like this can do for you! (You can get the full 45+ page planner here!)
If you're anything like me then simply taking the time to write things down can go a long way for your productivity. And this printable mom planner is the perfect resource to do that.
One great perk of this mom planner is that while it focuses on the regular duties like meals, budgeting, schedules, and cleaning, it also helps you focus a little on you and not just all the things you do to keep your house running.
In these free 14 pages I've included a goal setting worksheet and health tracker that reminds you that, even though your a mom (and a pretty great one at that!) your not JUST a mom. And you can be a great mom and grow as an individual too! Which many of us tend to put on the back burner.
So take control of your mom life! Get more done, stop stressing, and live your best #MomLife with the #Mom Planner!
Click below to get your free 14 pages of the #Mom Planner!
Get the full 45+ page #Mom Planner here.