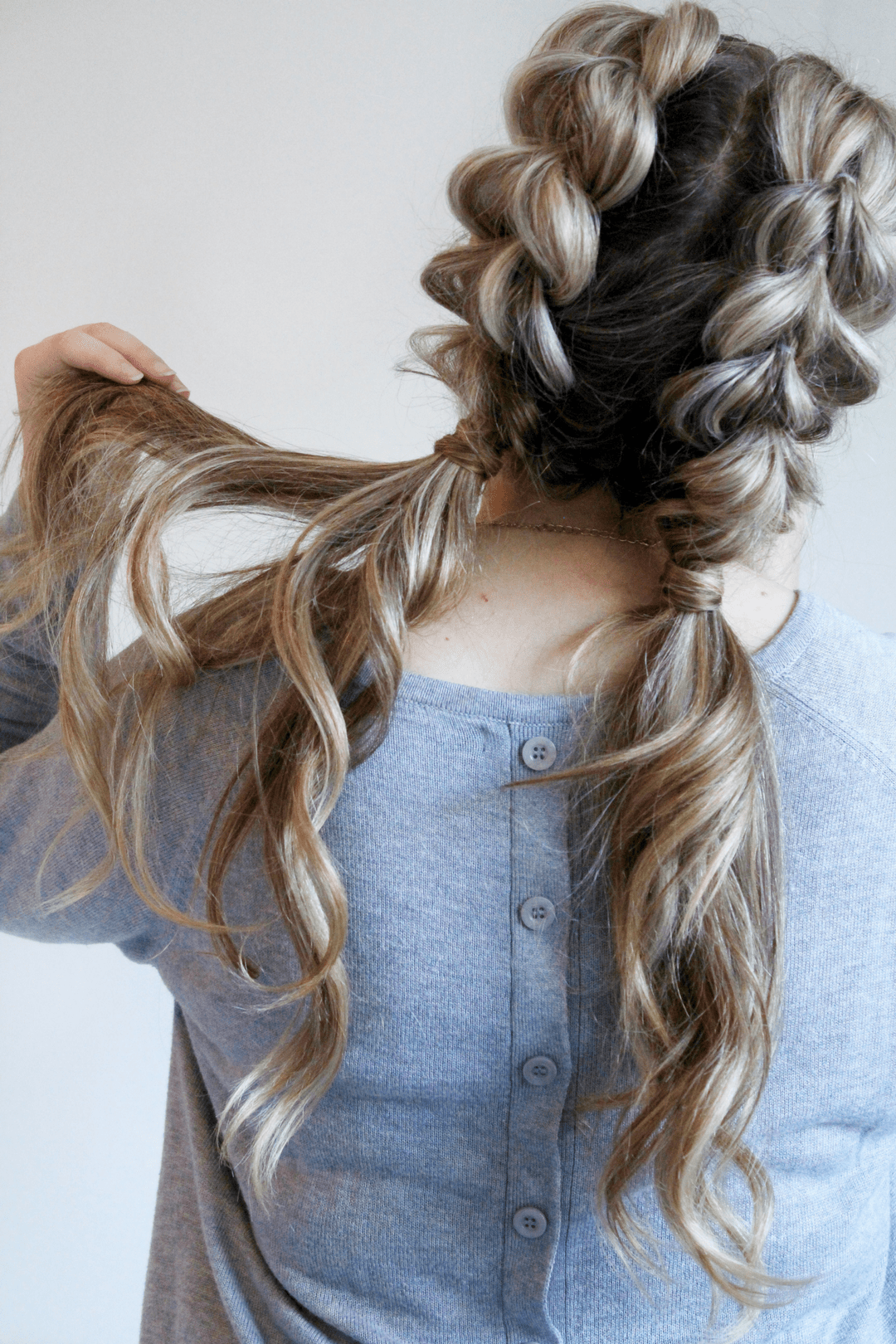 Jumbo Pull Through Braid Pigtails Tutorial
This post may contain affiliate links. That means we may make a small commission on items purchased through links in this post at no extra cost to you!
We are seeing braids everywhere! And recently "big kid" pigtails are all the rage, so I've taken some inspiration from Pinterest to bring you this jumbo pull through braid pigtails tutorial! These pull through braids are amazing for long and short hair! Becuase it uses elastics to secure each section, you are able to get huge volume with less hair! I love these pull through braids!
Here's What You'll Need:
Not working? Try these tips!
Bonus Tip!
I find that this look is perfect for 2nd or 3rd-day curls so you don't have to curl the pigtails afterward! You can also just pre-curl the ends of your hair just before you start your pull through braids.
Watch the Tutorial!
If you want to see more hair tutorials make sure to give that video a thumbs up and leave me a comment! Don't forget to subscribe to my newsletter to get notified everytime I post new content!