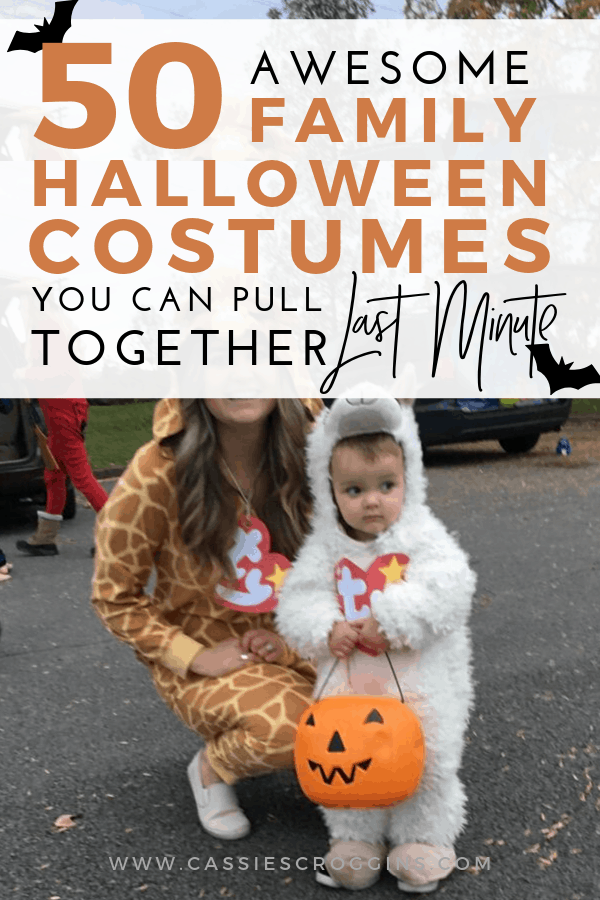 50 Awesome DIY Family Halloween Costumes You Can Pull Together at The Last Minute
This post may contain affiliate links. That means we may make a small commission on items purchased through links in this post at no extra cost to you!
So you waited too long on putting together the perfect family Halloween costumes for your family and now you've got to pull something together last minute. I get it.
My entire marriage we have scrounged together last minute DIY Halloween costumes because we are that family. You know, the ones who have big plans for epic costumes but always procrastinate till the day of? That family.
Maybe one day we'll put as much effort into our costumes as an Instagram influencer mom but until then, I'll stick with these awesome last minute DIY family Halloween costumes.
Why spend more time on your costumes if they'll be just as awesome at the last second? DIY costumes are way better than store bought ones anyway right?
So it's time to get crafty mommas and to help you here are 50 awesome DIY family Halloween costumes that you can totally pull together last minute!
50 Awesome Last Minute DIY Family Halloween Costumes:
1. Hippies
2. Zoo Keepers and Animals
3. Old People
4. Red Riding Hood
5. Shark & Sailors
6. Triathalon Family
7. Farmers & Animals
8. Bees & Beekeepers
9. Robbers & Money
10. President & Secret Service
11. Campers & Camp Fire
12. Minions
13. Napoleon Dynamite
14. Ice Cream + Workers
15. Sims
16. 50's/Grease
17. Stick Figures
18. Pacman/Ghosts
19. Kuzco, Kronk, and Yzma (Emperor's New Grove)
20. Romans/Greeks (Togas!)
21. Spoon, Fork, Spork
22. Hunter & Deer
23. Lumberjacks
24. Lion, Tigers, Bears, Oh My!
25. Dominos
26. Gnome Family
27. Ninja Turtles
28. Ice, Ice, Baby
29. Disneyland Tourists
30. E.T.
31. Winnie The Pooh
32. Beanie Babies
33. Diary of a Wimpy Kid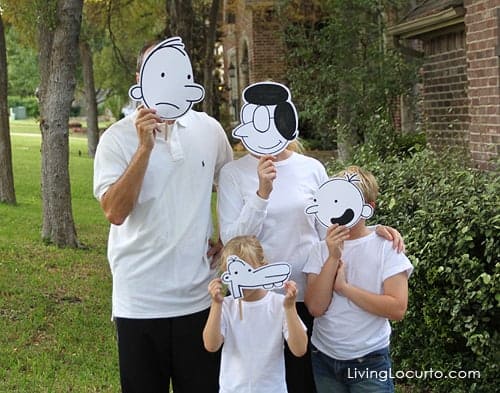 34. Care Bears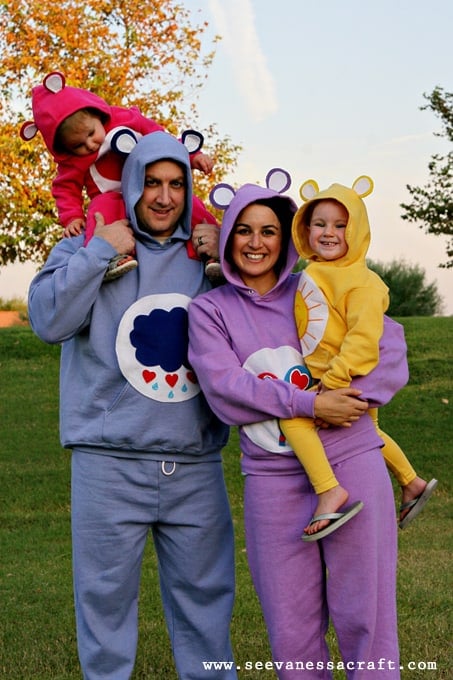 35. Monsters Inc.
36. Pumpkins
37. Target Employees
38. Bob Ross
39. Video Game
40. Wayne's World
41. Alvin and the Chipmunks
42. Football/Cheerleader
43. Cowboys
44. Wizard of OZ
45. Itsy Bitsy Spider
46. Nemo
47. Inside Out
48. Scooby Doo
49. Insurance Characters
50. The Sandlot

My last minute family Halloween costumes: (5 years of procrastinating costumes)
1st year: Lion and Lion Tamer
2nd Year: Ace Ventura (still no kiddos!)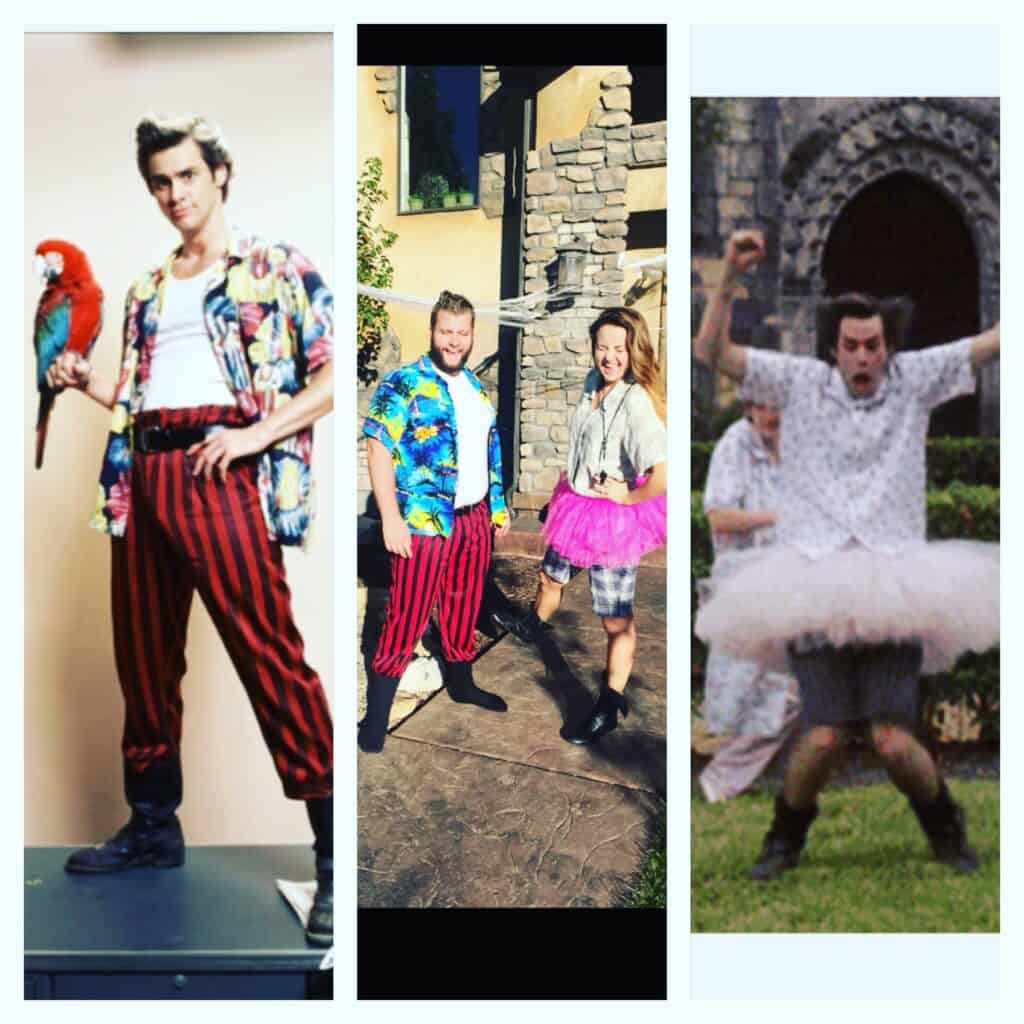 3rd Year: Steve Bartman and Cubs (if you're a Cubs fan, you know this tragedy)
4th Year: Beanie Babies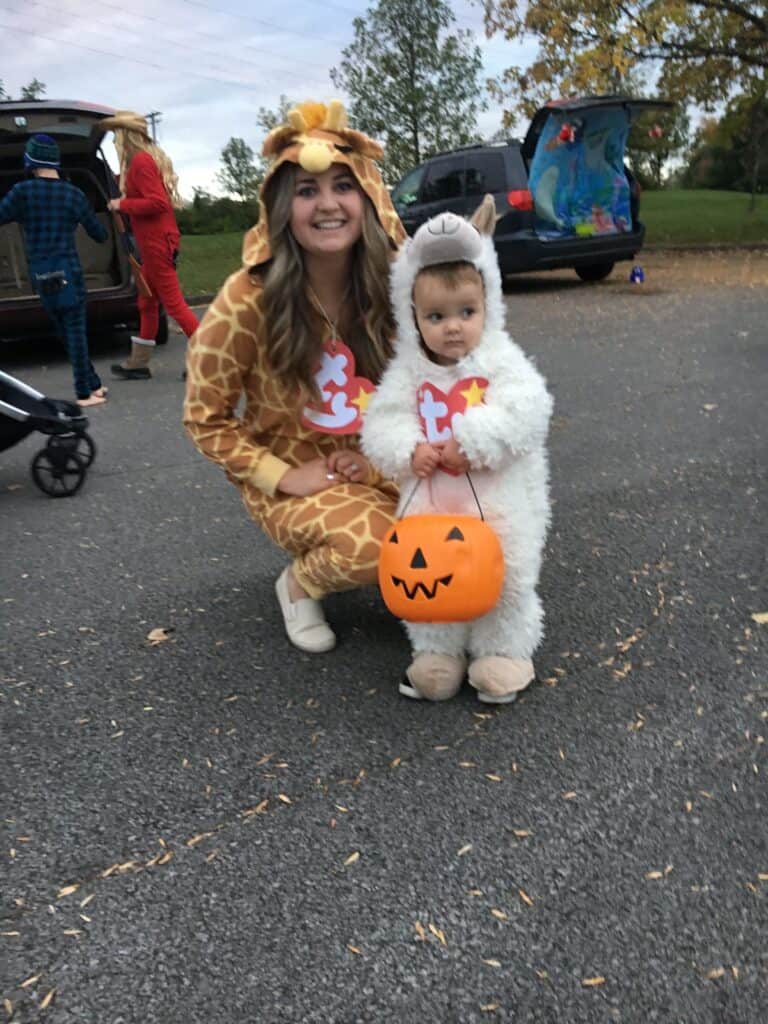 5th Year: 3 Blind Mice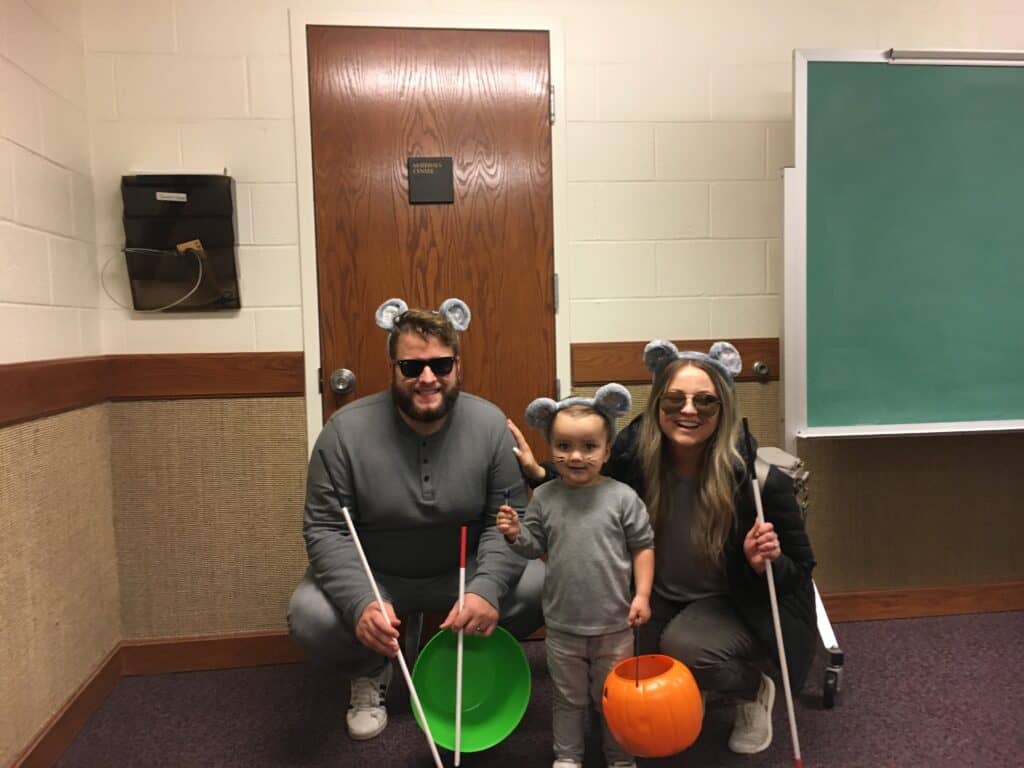 I'm sure this year won't be any different in the procrastination realm. We'll see what we come up with for our new family of 4! What last minute family halloween costumes will your family come up with? I'd love to see them!
Want to remember this post? Pin it to your favorite Pinterest board!