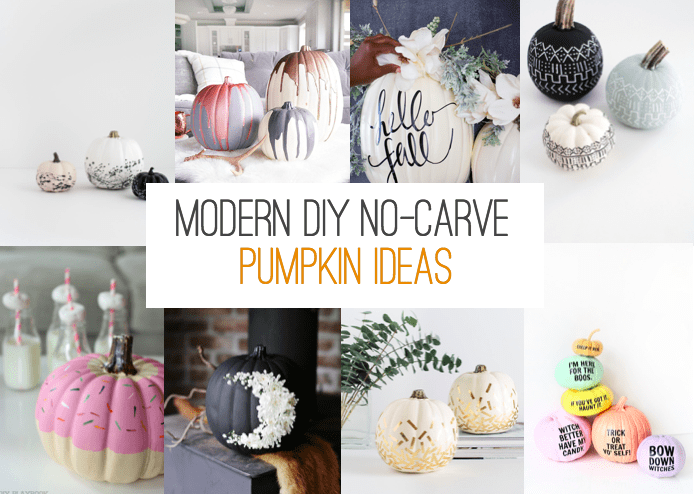 Modern DIY No-Carve Pumpkin Ideas
This post may contain affiliate links. That means we may make a small commission on items purchased through links in this post at no extra cost to you!
Yup, Fall is here! And so is October which means it's about time to bring out those pumpkins!  I've been seeing all kinds of beautiful fall decor on Pinterest lately, and am so envious of all the fabulous ideas out there, especially these no-carve pumpkins! A lot of these pumpkin ideas are from Michaels Makers monthly challenge which is a challenge sent out by Michaels craft store to a huge team of amazing DIY bloggers! Septembers challenge was "Craft Pumpkins" which pulled amazing DIYs from these bloggers. I have been obsessed with these modern pumpkins, and even debated whether or not my apartment complex's hallway is appropriate to use as a porch for all of them.  So while you continue to pull out that box of fall decorations, don't forget to try a few of these DIY pumpkins too!
Don't forget to click the links under the pictures to find the full tutorials for these beautiful pumpkins!
Modern Metallic Pumpkins by Designing Dining and Diapers
Paint Splattered Pumpkins by Homey Oh My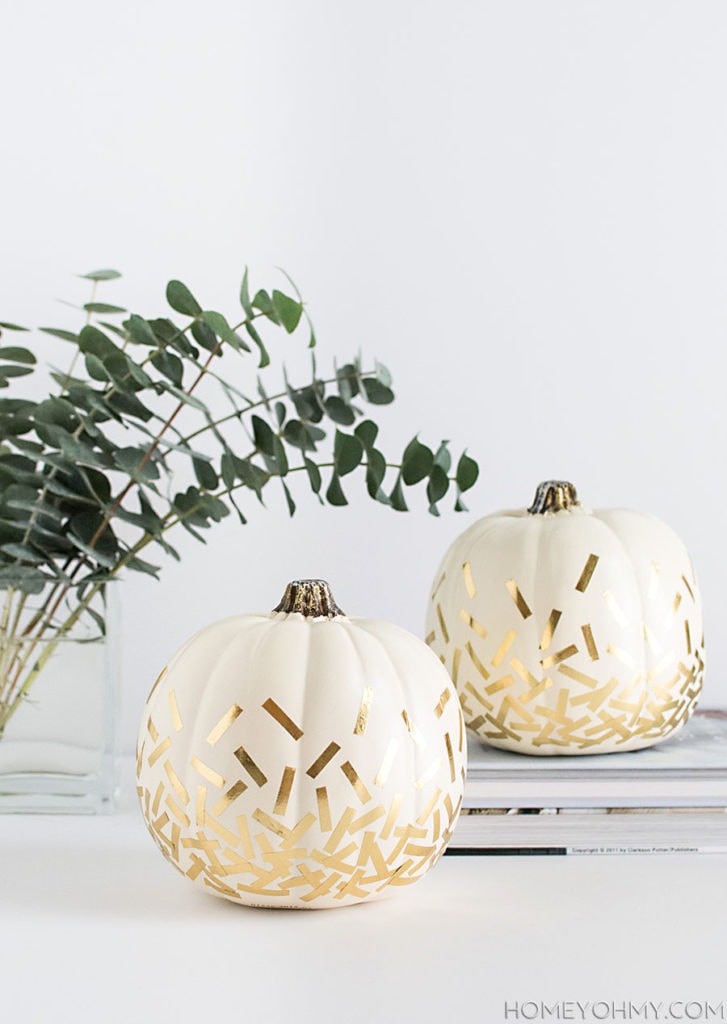 Gold Confetti Pumpkins by Homey Oh My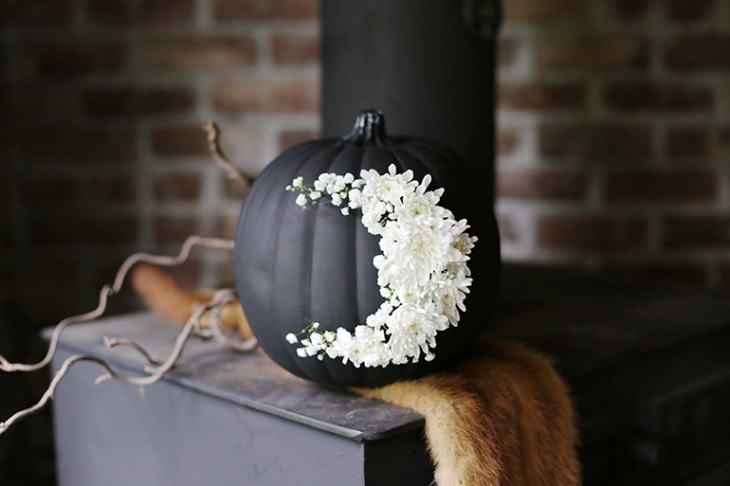 Fresh Floral Moon Pumpkin by The Merry Thought
Gold Leaf Dipped Pumpkins by Lovely Indeed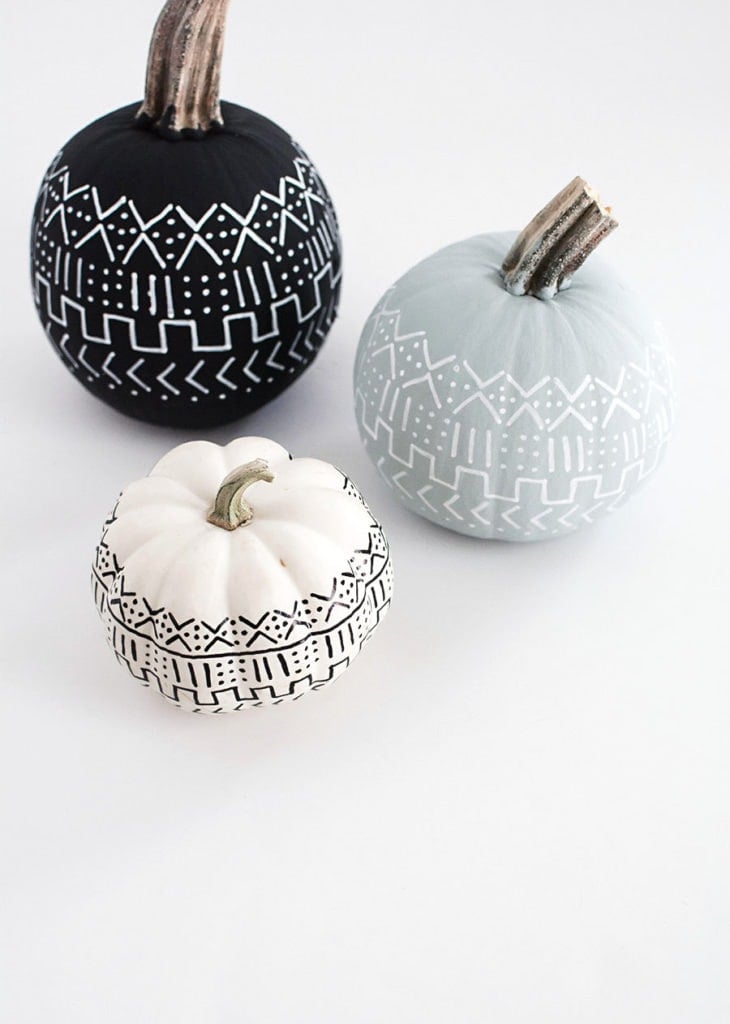 Mud Cloth Pumpkins by Homey Oh My
Watercolor Pumpkins by Lanes Across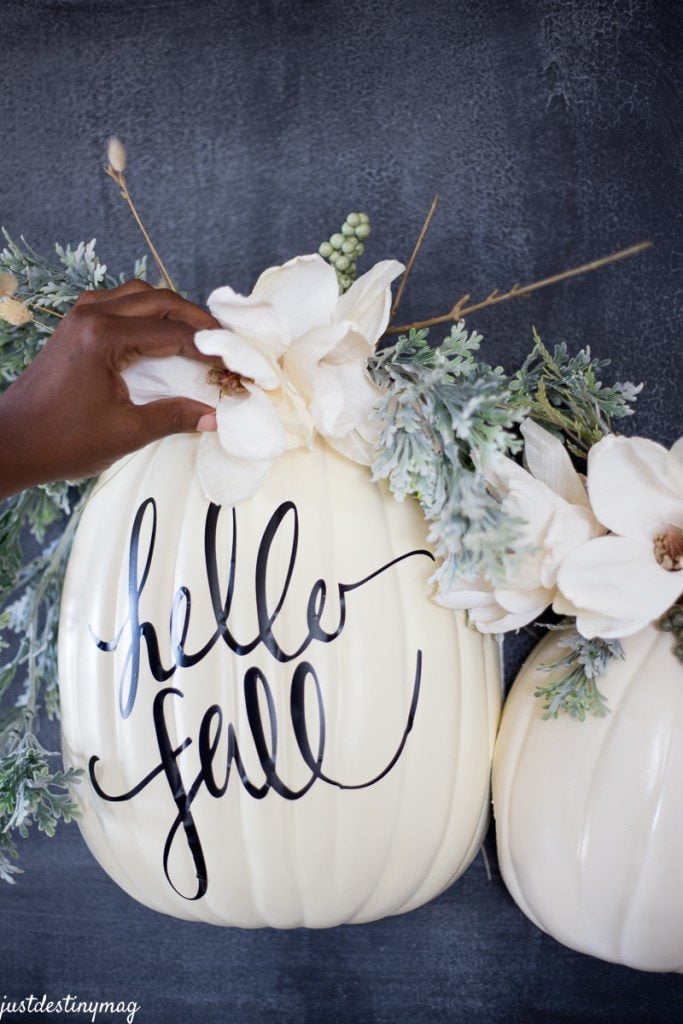 Floral Pumpkins by Just Destiny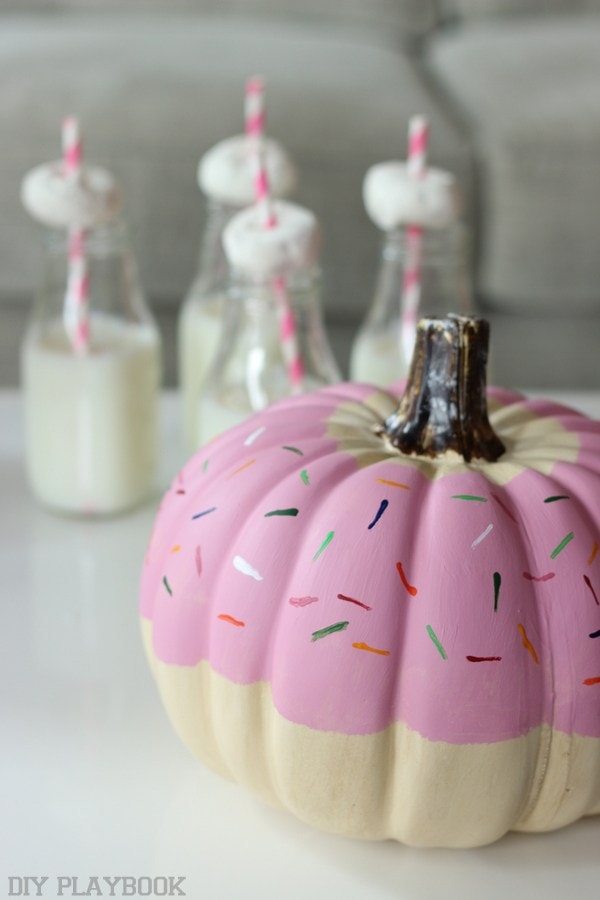 Have fun letting your creative mind wander with these beautiful DIY's. Let me know which ones were your favorites down in the comments! Happy Fall! [themify_icon icon="fa-heart-o" link="http://"] Cassie Jean
Grandma's House DIY
link up