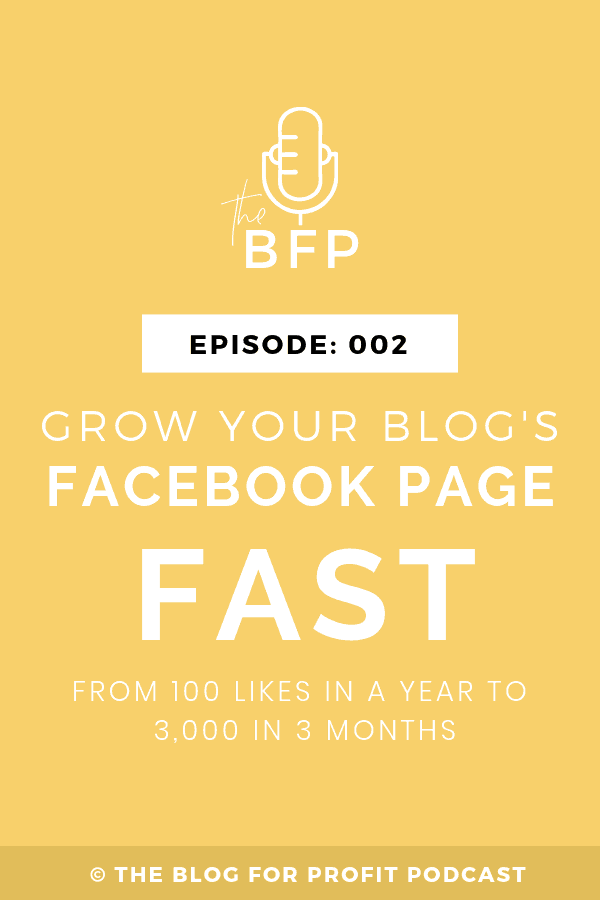 Ep #002: Grow Your Blog's Facebook Page Fast – From 100 Likes in a Year to 3,000 in 3 Months
This post may contain affiliate links. That means we may make a small commission on items purchased through links in this post at no extra cost to you!
Subscribe to the Blog For Profit Podcast on iTunes here!
Just can't figure out how to grow your tribe on Facebook?
With over 2 billion active users every month, Facebook is a platform you just can't afford to ignore.
Today I lay out my super simple 4 step Facebook growth strategy that allows you to grow your tribe and skyrocket your blog's Facebook page likes fast!
Episode Freebie:
Links Mentioned in Episode:
Episode Highlights:
IS Facebook dead? – 2:39
The Crazy Facebook Growth method – 4:35
My Results – 6:49
Method quick recap + step by step quick Breakdown – 7:31
The 4 Elements of a freebie that converts into likes – 9:04
The 4 Element Quick recap – 12:47
Let's Connect!
Find me everywhere on social media under @CassScroggins! Come slide into my DM's and say hi!
Subscribe & Review
Are you subscribed to my podcast? If you're not, I want to encourage you to do that today. I don't want you to miss an episode and if you're not subscribed, there's a good chance you will. Click here to subscribe in iTunes!
Now if you're feeling extra loving, I would love it if you left me a review over on iTunes, too. Those reviews help other people find my podcast and they are a huge motivator for me that truly make my day! Just click here to review, select "Ratings and Reviews" and "Write a Review" and let me know what your favorite part of the podcast is or your favorite episode! Thank you!
Want to remember this episode? Pin it to your favorite Pinterest board!