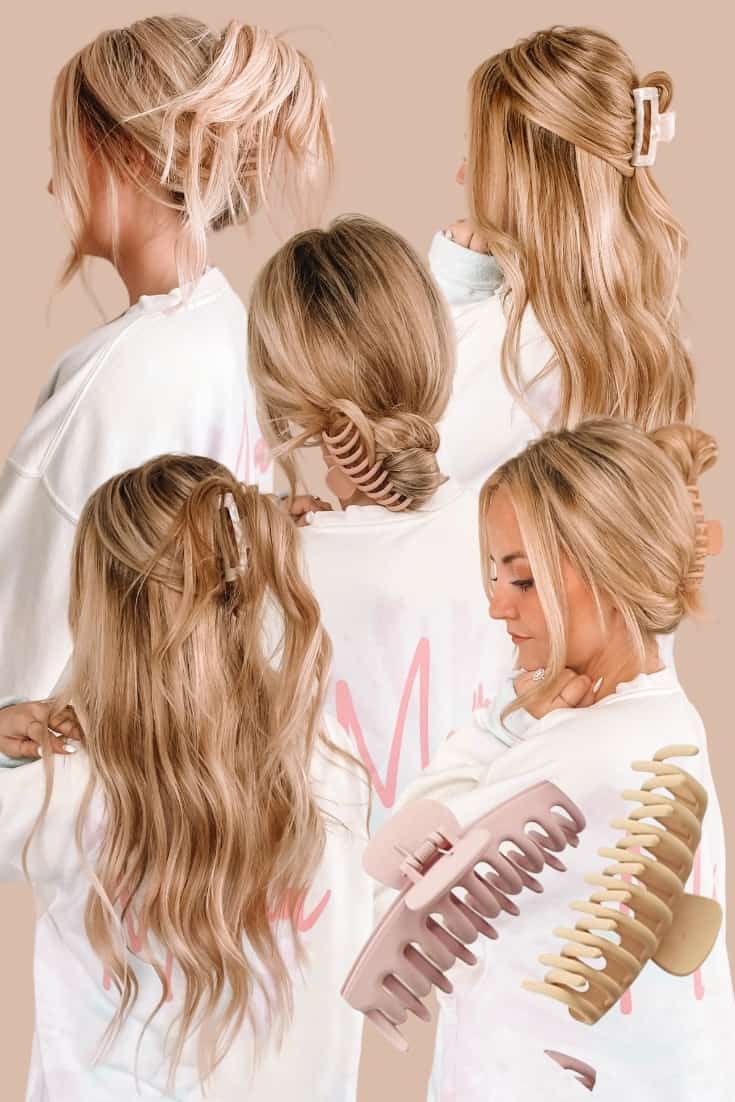 5 Easy Claw Clip Hairstyles You Have to Try
This post may contain affiliate links. That means we may make a small commission on items purchased through links in this post at no extra cost to you!
The early 2000's are calling and they say claw clips are back! Here are 5 super easy ways to style both large and small claw clips to have the perfect hairstyle all week long!
These 5 claw clip hairstyles are perfect for lazy days or days when your hair needs just a little more personality. My inner 8 year old self is dying over these looks right now!
Anyone else love a good claw clip back in the day?
What You'll Need:
The 5 Claw Clip Looks:
The best thing about the claw clip is that it is made for quick and easy hairstyles which means that all these looks can be done in just a few seconds!
Here are the 5 looks included in the video tutorial:
Full Updo with ends up
Half up with ends down
Full updo twist
Low Bun Updo
Half up with ends up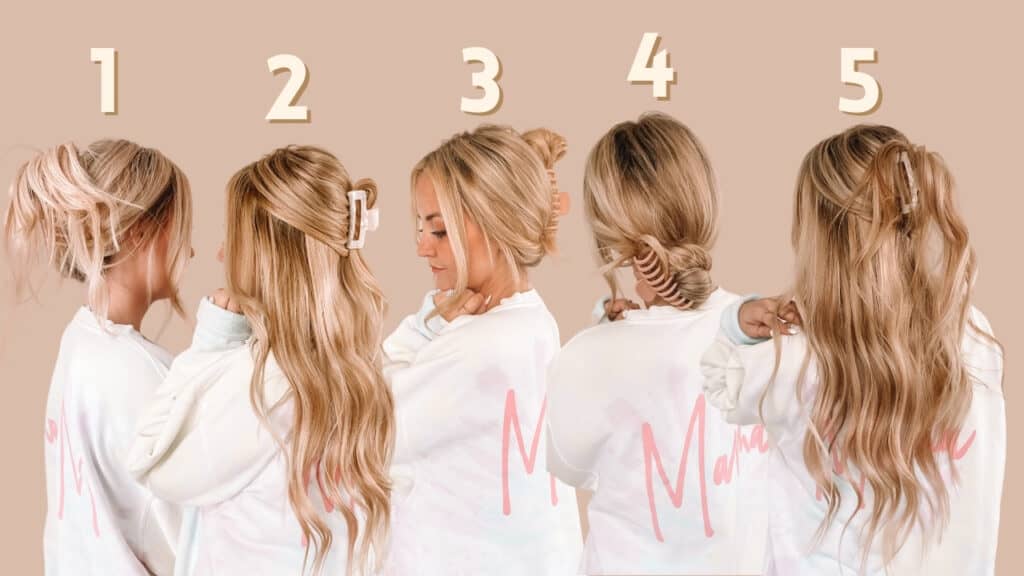 Which look is your favorite?
Watch the Video Tutorial:
Tag me on Instagram with your favorite claw clip looks @CassScroggins!
Want to remember this post? Pin it to your favorite Pinterest board!