DIY Perfect No-Sew Ribbon Bow
This post may contain affiliate links. That means we may make a small commission on items purchased through links in this post at no extra cost to you!
Okay, so obviously I'm a little obsessed with this faux greenery and jute twine I used for my DIY Wrapping Paper this year, I just can't help it! So yes, here it is again but hey! Something new here, this DIY Perfect No-Sew Ribbon Bow! I put this bad boy together while wrapping Jamie's Christmas Present for his cousin. I was using white wrapping paper so I had to spruce it up somehow. That's when my years of cheerleading, including  making bows here and there, came in! I knew how to make a cheer bow but I wanted to take it to a new level so I added another layer! Ta-da! Perfect Ribbon bow!
This bow was just perfect for the gift I was wrapping, and to be honest, it would look adorable in someone's hair too! Just add an elastic and boom, new hair accessory! You're welcome. Too bad Brian won't let me put one in Jamie's hair!
Anyway, this DIY bow is super quick and perfect for last minute sprucing of gifts! So if you have any ribbon lying around, festive colored or not, follow this super simple DIY, and slap it on a gift! It's pretty much a double gift if you think about it, they can keep it and add an elastic themselves.
Here's What You'll Need:
Ribbon (wider works best)
Hot glue gun and sticks
Scissors
Lighter

*Elastic (if making hair bow)
Cut yourself four strips of ribbon.
2 Longest strips for the actual bow part. You can make them the same size as I did, or make one slightly smaller for your top layer.
1 Long strip for the tails. Simply decide how long you want your tails to be and cut. You can make them really long, really short, or somewhere in-between. For me I just made them a little smaller than the bow strips.
1 Short strip to bind everything together. (the piece in the middle of the bow) I would suggest it to be at least 3″. You can always cut off the extra, so better longer than too short!
Hot glue the two longest strips into loops.
Cut each end of the tails by folding them in half hotdog style, and cutting from folded edge to corners creating this 'V' shape. Then use a lighter on the edges to keep them from fraying.
Glue the shortest piece in half, hotdog style, and glue one end to the back of one of the loops.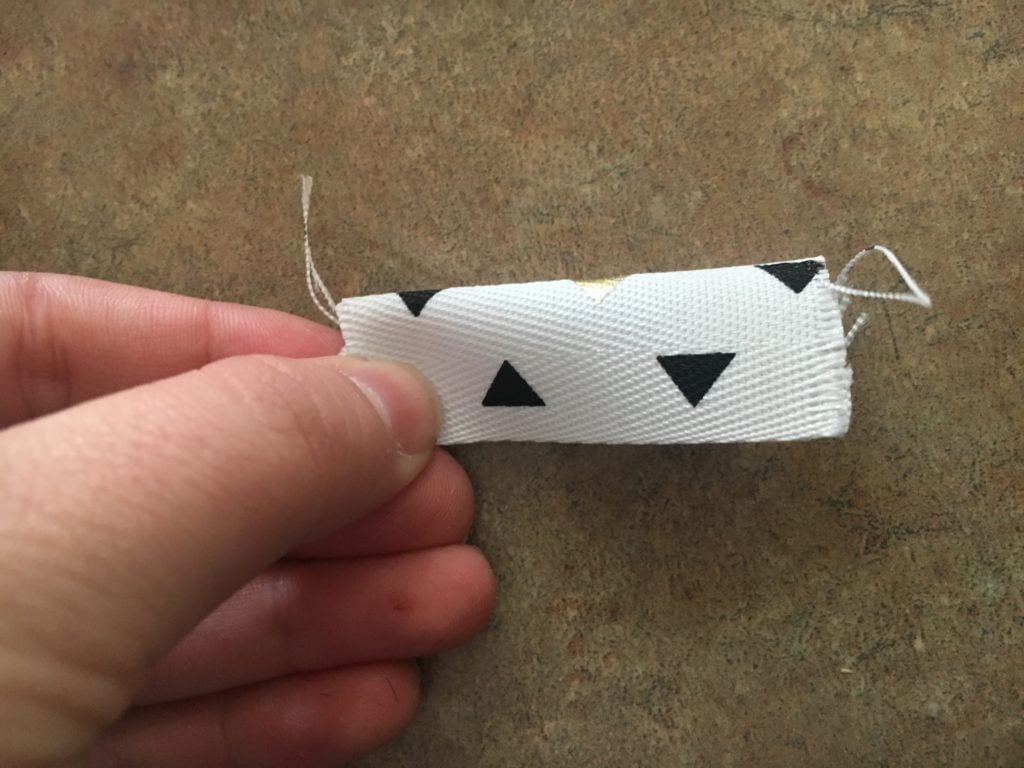 Layer the two loops on top of each other, then add the tails on top. Pinch the tails and loops in the middle, wrap the short piece around them (add elastic if you are making a hair bow) and glue.
Puff op the loops and move the tails how you want!
Well Christmas is creeping right up on us! Finish off your holiday shopping and add this perfect no-sew ribbon bow to complete your gift wrap or create a festive hair bow using green, red, and some jingle bells! Happy Holidays! [themify_icon icon="fa-heart-o" link="http://"] Cassie Jean