DIY Customized Wrapping Paper
This post may contain affiliate links. That means we may make a small commission on items purchased through links in this post at no extra cost to you!
This holiday season spruce up your gift game by DIYing your own wrapping paper! We all know there is a secret contest at all holiday parties on who has the prettiest looking gift, so let's make sure that's you this year! Jokes aside I really do love going to any party and being able to see a person's personality in there gifts. Instead of over spending on some hipster wrapping paper and ribbon let's DIY our own Customized Wrapping Paper saving a few bucks!
Here's What You'll Need:
White gift wrap
Stamp (mine is Bear Silhouette #G1089 from Hobby Lobby)
Black ink pad dye (You can also use pigment instead of dye, it just doesn't go as dark)
Jute twine
Faux greenery (#456665 from Hobby Lobby in floral stems)
Scissors
Wire Cutters
Aerosol hairspray (not in picture)
Start by taking your white gift wrap, measure and cut the amount of wrap you will need for your gift. I am sending my brother this awesome DIY Ugly Christmas Tie kit I meant to send him last Christmas, oops.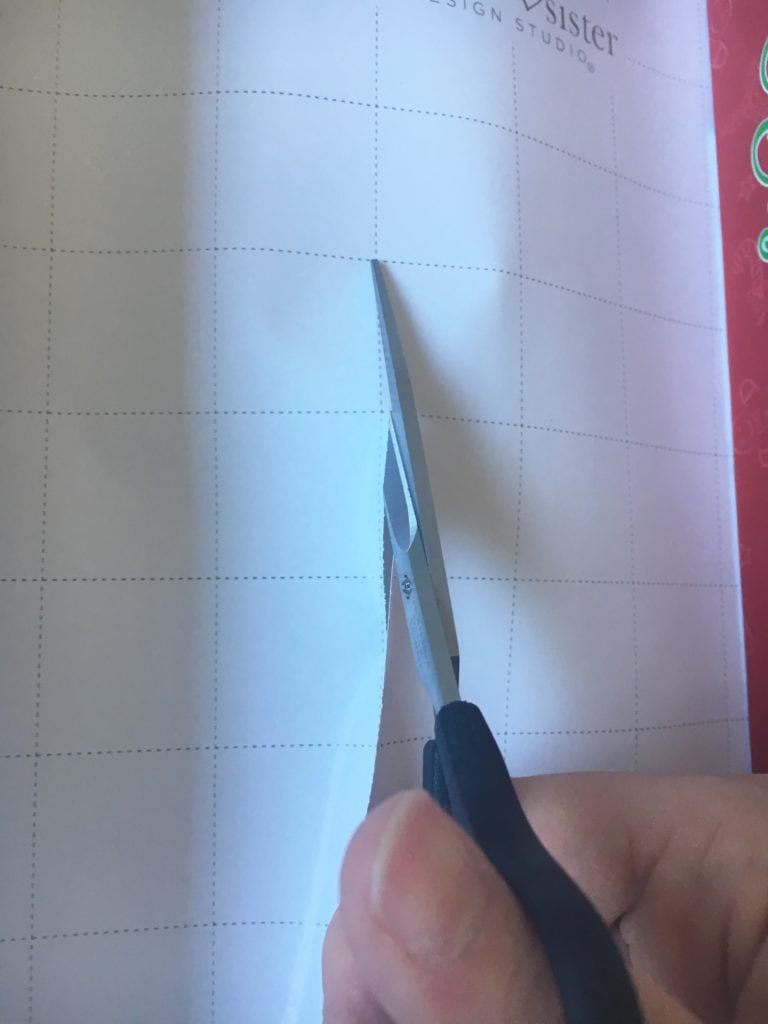 Next Take your stamp and ink pad and stamp it on in the pattern you want. I wanted more of a random pattern so I just stamped everywhere.
If you are using a more glossy gift wrap, to a very light layer of the hairspray onto to prevent the bears from smearing. Let this dry for a few hours, I just left mine over night. Then wrap up your gift!
Now take your jute twine and wrap it around your gift a few times. Before tying off your twine cut a stem of your greenery and place it on the last wrap, wrap once more and tie off in a bow.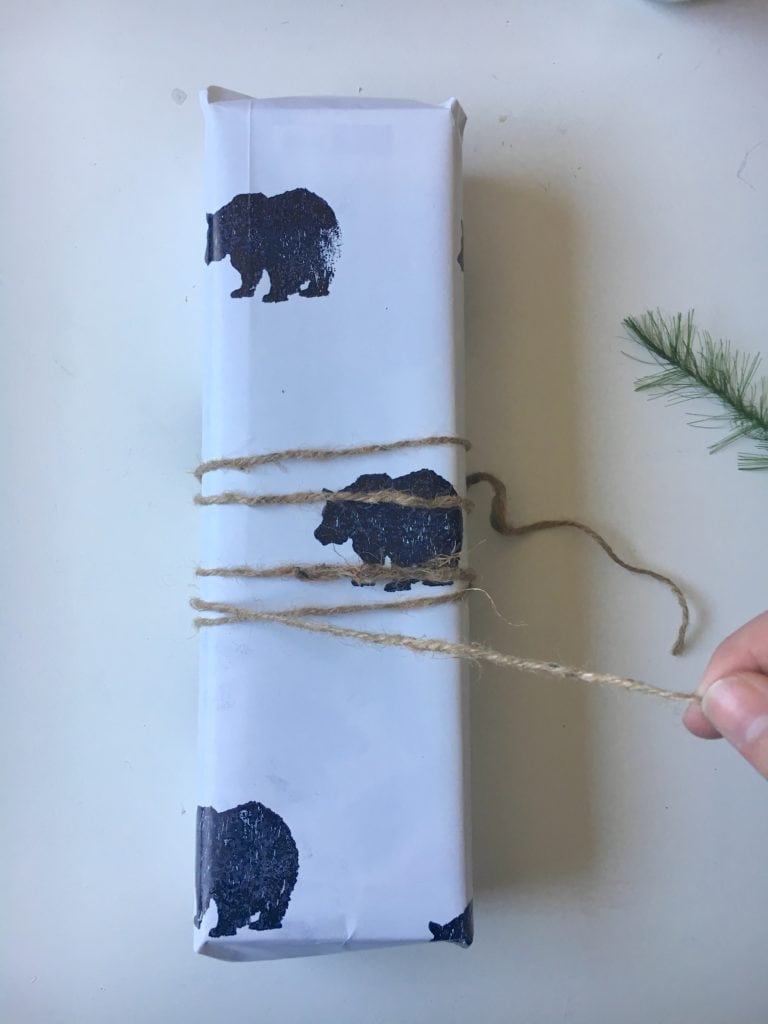 Add a gift tag or leave as is, this gift wrap is sure to impress all your friends, family, and co-workers. Try a brown gift wrap with a deer antlers stamp or add fresh greenery. The combinations are endless, what will you come up with? Pin it, comment, and share! [themify_icon icon="fa-heart-o" link="http://"] Cassie Jean