DIY Plumping Lip Scrub
This post may contain affiliate links. That means we may make a small commission on items purchased through links in this post at no extra cost to you!
This DIY Plumping Lip Scrub literally only takes 5 minutes, and I can almost guarantee that you already have everything at your house! I love this lip scrub because it makes my lips super smooth while also plumping them and keeping them moisturized! Today we are cutting out the fluff and getting right to our DIY!
Here's What You'll Need:
2 Tbsp of sugar
3 tsp of olive oil
1/2 tsp of cinnamon
1/2 tsp cayenne pepper
Lip gloss pot or small container.
Add everything together, mix, and done! Seriously that's it! Keep it in your vanity, or I like to keep it in the fridge because I feel like it could dry up or clump. I've never left it out so you can try to leave it unrefrigerated and see what happens, it may not do either.
Application:
To apply, use your finger to scoop up a small amount of scrub and rub across your lips to remove all that dead skin build up.
I like to let mine sit for 30-60 seconds just to let the tingly plumping magic work!
Then just wipe it off and your good to go! I like to do this if my lips need a good scrubbin' or right before I go out, especially if I'm wearing lipstick! This will give you a good clean base to apply any lip color while also giving you the added fullness to your lips!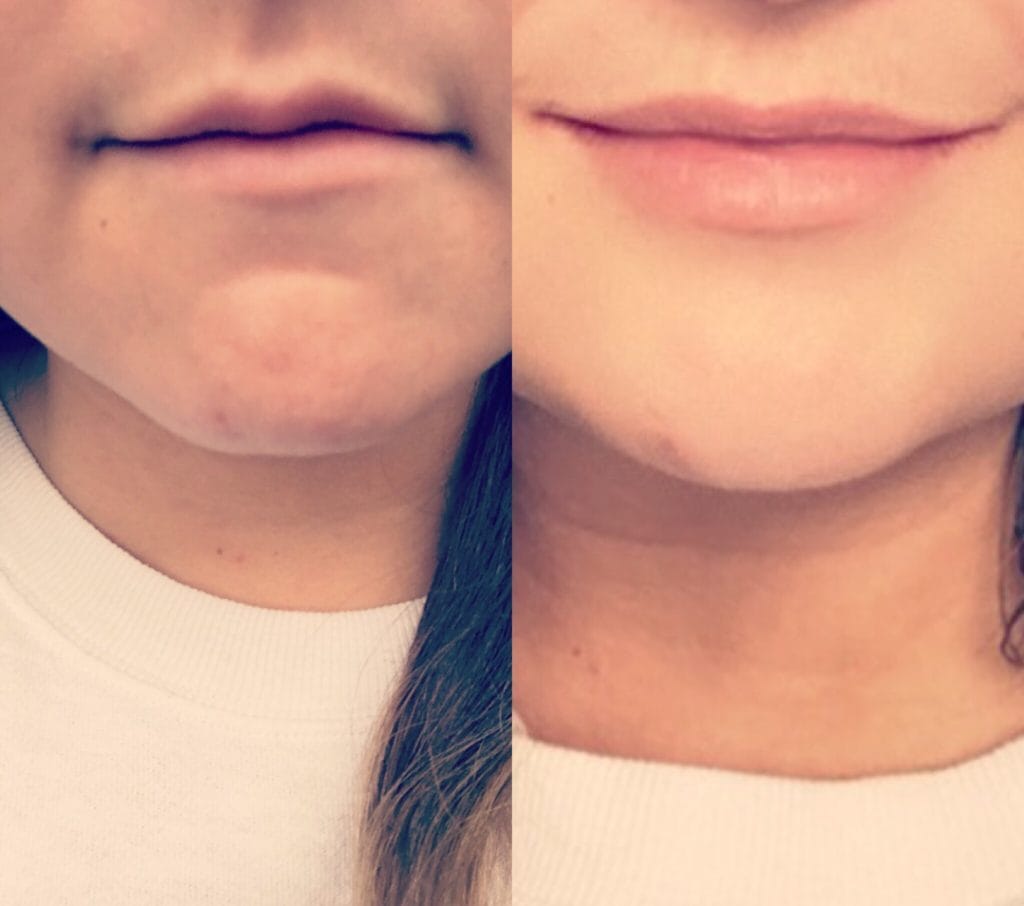 This literally takes no time to make or apply, so whip some up and keep it around for when the hubby comes home or if you need to up your selfie game! 😉
Customize your lip scrub by adding in essential oils and a little food coloring! The combinations are limitless!
If you want to make a lip scrub but don't want the added plumper just skip the cinnamon and cayenne and add some vanilla extract instead! Then you'll have a yummy vanilla lip scrub that always makes your hubby kiss you twice!
Let me know what you come up with! [themify_icon icon="fa-heart-o" link="http://"] Cassie Jean