DIY Watercolor & Acrylic Christmas Cards
This post may contain affiliate links. That means we may make a small commission on items purchased through links in this post at no extra cost to you!
Holy cow it is already December which means I can now dive head first into my holiday DIYs! This season I am all about DIYing. Okay to be honest when I'm I not about DIYs? But really I love the personalization that goes into something when you do it yourself. That's why you always love the things your kids make for you over the store bought gifts right? So why not put the same amount of love into all of your gifts this year by DIYing your own Christmas cards?
This DIY is super simple and is even a good kids activity! Let your creativity guide you or if you are lacking inspiration, I'll show you how to make these three DIY Watercolor & Acrylic pain Christmas Cards!
Here's What You'll Need:
Watercolor paints tray (the kind you use in elementary school)
Acrylic paint Black (script), red (berries), gold (ornaments on trees), and green (trees).
Paint brushes
Water
Blank Cards
You can choose to swap any type of paints for these paints. These are just what I used to make mine. The materials used for each card is described in their specific subsection as well.
Noel Card:
Watercolor paints tray
Water
Black acrylic paint
Thick square brush
Medium Square Brush
Thin pointed brush
Blank card
Start by using the thick brush to create your red ornaments. I used the red watercolor really diluted and just did a quick circle. Let that dry a few minutes.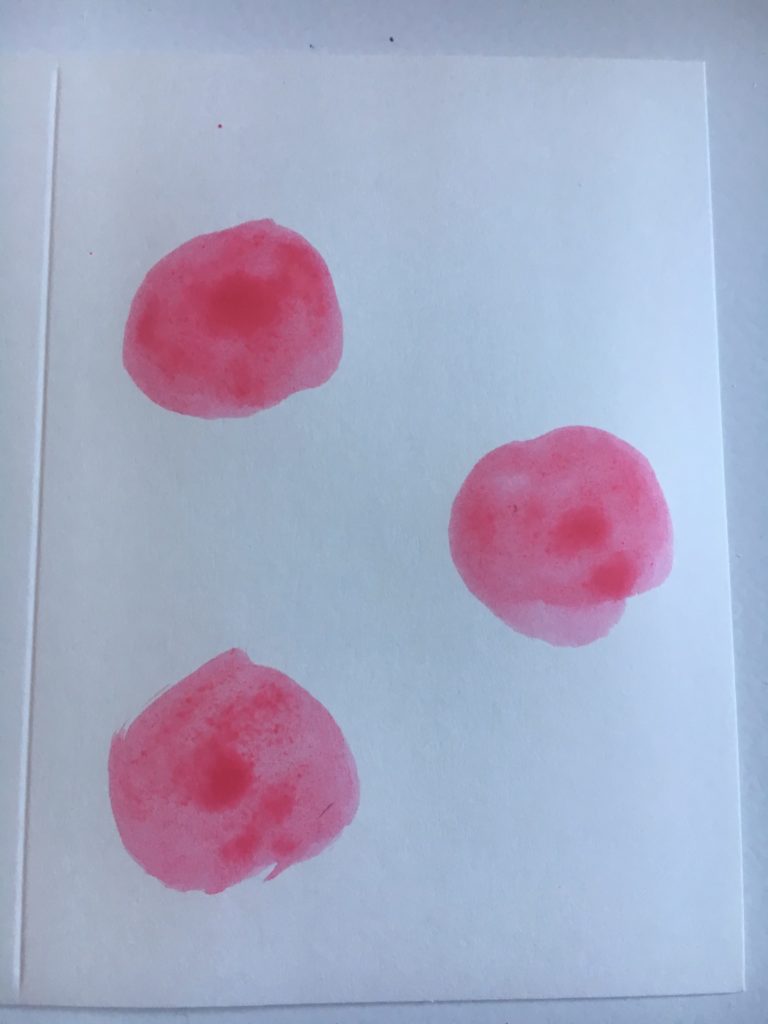 Next dilute the black a lot to create a lighter gray color and use the thick paint brush to make a quick stroke on top of the circles for the ornament tops.
Use the same color with the thin pointed brush to create a hook and let dry a few more minutes.
Using the medium square brush and black acrylic paint add your script (Noel).
I finished by adding a few more halves of ornaments to the top and bottom!
Christmas Pine & Berries Card:
Watercolor paints tray
Thin pointed paint brush
Red acrylic paint
Blank Card
Start by mixing green watercolor with some black watercolor to create a darker green and make strikes along the card where you want your pines to be.
Next add your pines to the stem.
Using the brown water color mixed with a black watercolor, create branches for your berries curving the ends.
Add berries to the ends of your branches and add a few loose berries to fill some of the blanks space!
Ho Ho Ho Christmas Trees Card:
Turquoise green acrylic paint
Gold acrylic paint
Black Acrylic paint
Medium square brush
Thin Pointed brush
Using the turquoise green and the medium square brush create lines for the base of your trees. Then turn the brush to the and in a sweeping back and forth motion make silhouette of the trees, gradually getting skinnier at the tops. This also makes a really pretty ombre effect.
I did 2 layers of the back and forth motions. Then move on to your script using black acrylic paint and still the medium square brush at different angles.
Last use the thin pointed brush and gold acrylic paint to add a few dots of ornaments to your trees and your done!
Have fun customizing your own hand painted Christmas cards! Happy Holidays! As always pin it, comment and share! [themify_icon icon="fa-heart-o" link="http://"] Cassie Jean