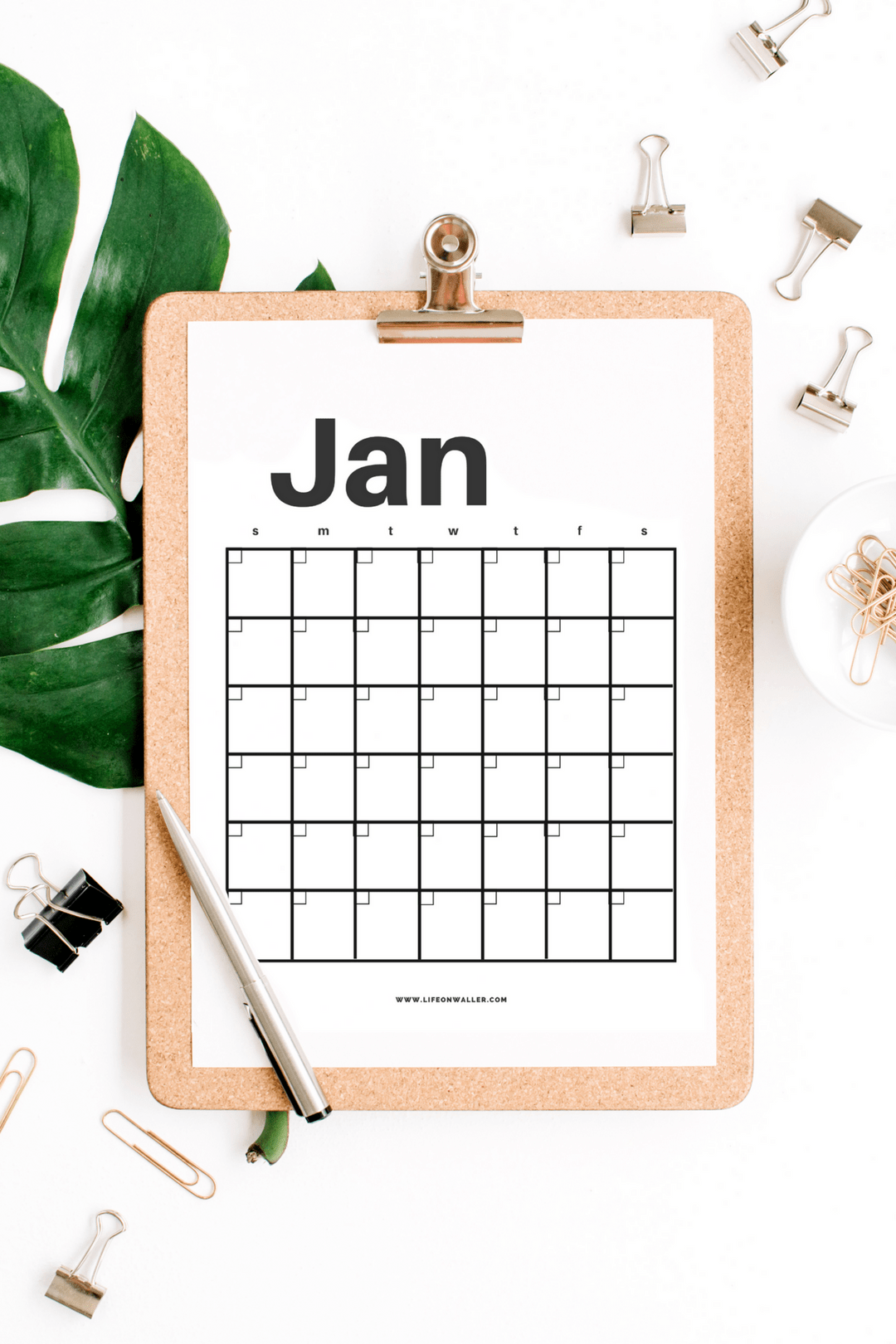 Free Printable Modern Minimalist Fill in Calendar – Use For Any Year
This post may contain affiliate links. That means we may make a small commission on items purchased through links in this post at no extra cost to you!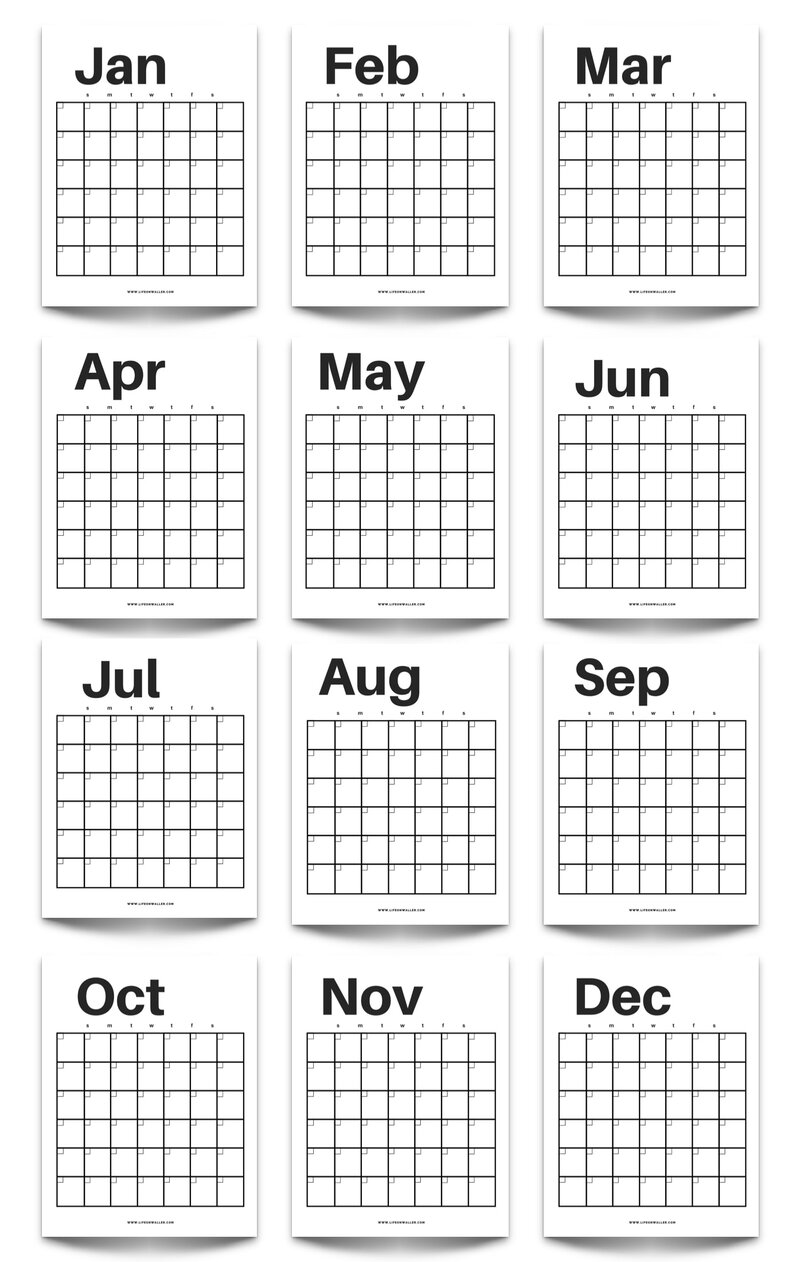 Need a new calendar?
Everyone needs a good calendar and I always love the fill in calendars! You can use them for more than one year and this modern minimalist design will last for years. Print yours and place them on a clipboard on the wall, an acrylic standoffs, in a binder, or on your desk.
This calendar is perfect to create your own planner! I use this calendar to plan out my upcoming posts for Life on Waller and keep me on track! And I love the way It looks on my desk! Print your free modern and minimalist fill in calendar below!
How To Print Your Calendar:
Click on the calendar link below. It will take you to a new screen with the calendar PDF.
Right click on the image.
Click "Save to…" Or "Save Image as…" and choose where you want to save it. I Usually will just save it to my downloads by clicking "save to downloads".
Now you have your calendar is saved!
Print! Send it in to be printed or print yourself!