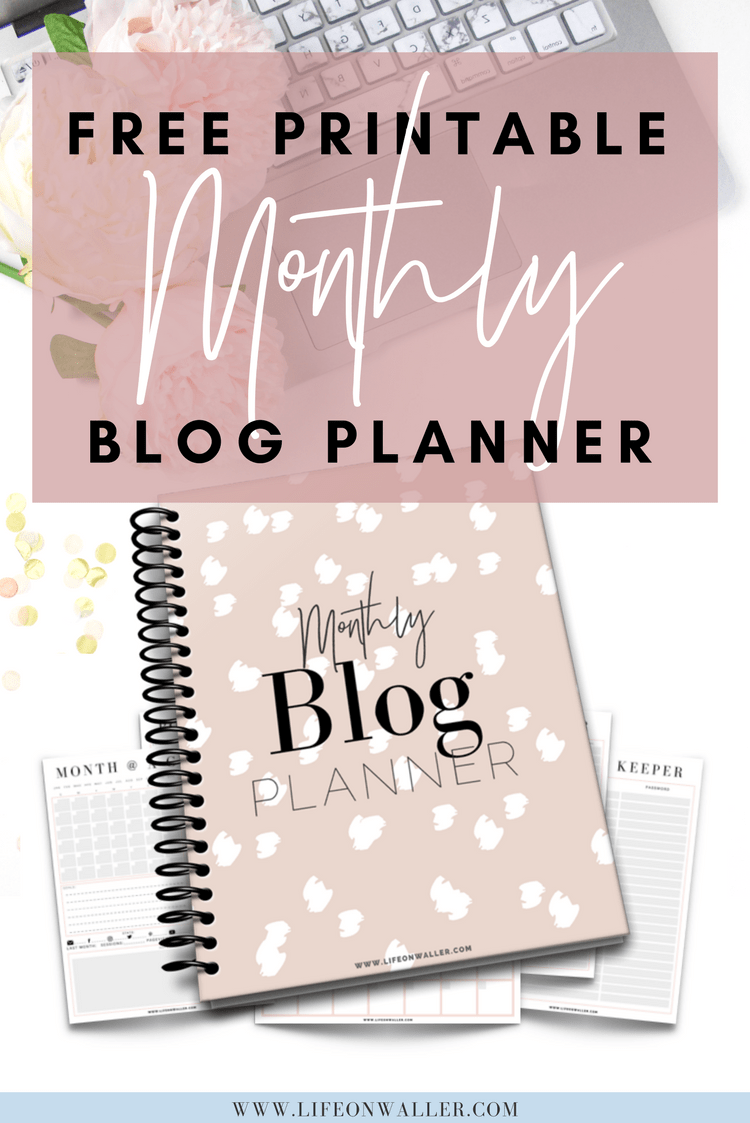 This post may contain affiliate links. That means we may make a small commission on items purchased through links in this post at no extra cost to you!
Click below to get your Monthly Blog Planner sent right to your inbox!
Give me the planner!
This free printable Monthly Blog Planner is the actual planner I use every month to stay ahead, stay focused and keep everything in check here at Life on Waller! Get it sent right to your inbox!
The 8 page Monthly Blog Planner Includes:
Stylish monthly blog planner cover page
A month at a glace page
A calendar page
Post Brainstorm sheet
Post planner page
Monthly income tracker page
Monthly expense tracker
And a Password Keeper 
If you're ready to get serious about your blog the monthly blog planner is perfect to keep you ahead and focused on building your online empire!