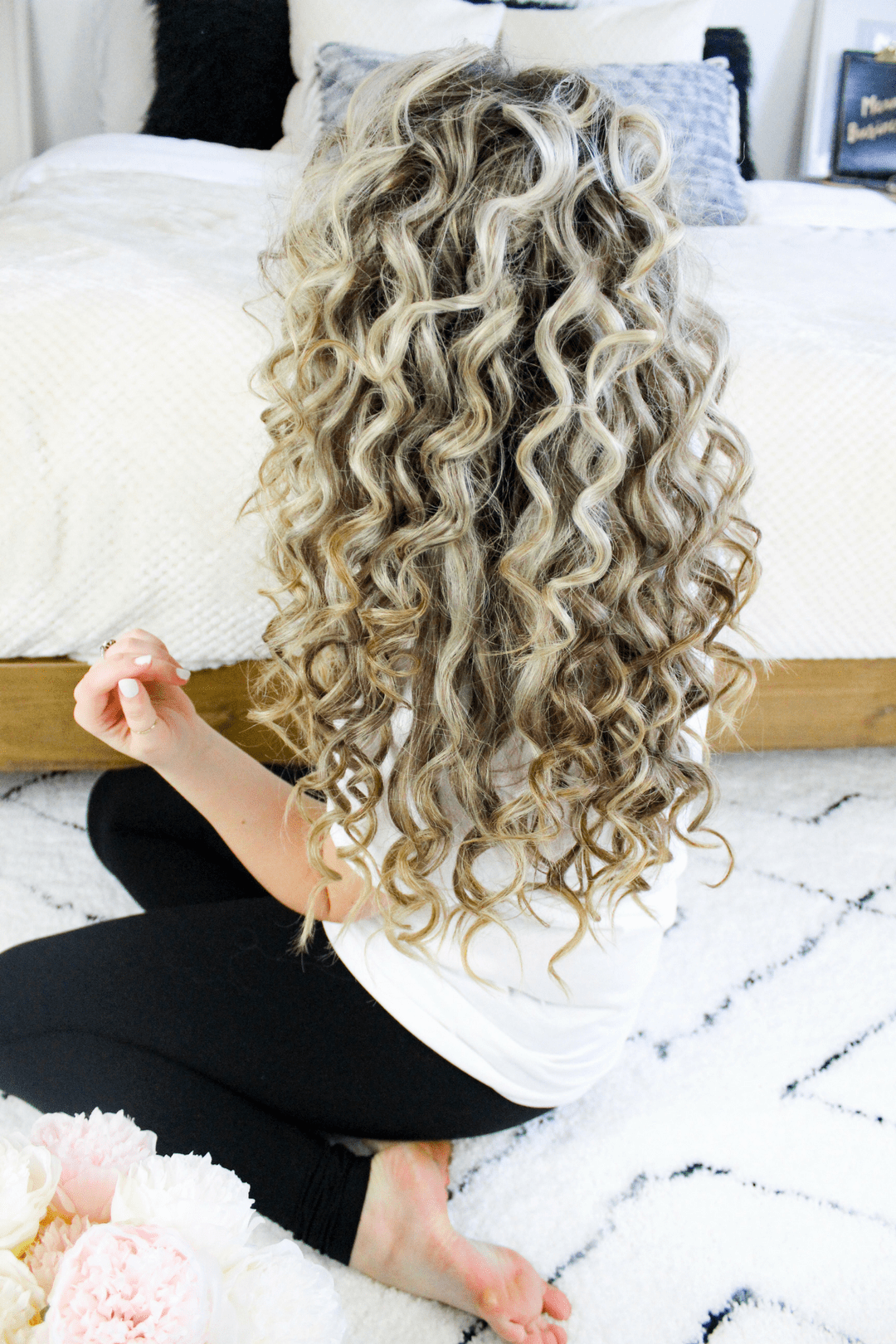 Natural Looking Voluminous Tight Curls Tutorial
This post may contain affiliate links. That means we may make a small commission on items purchased through links in this post at no extra cost to you!
My sister is so lucky to naturally have beautiful curls like this, and over this last Christmas, my other sister was nice enough to curl my hair to match! I loved this natural looking voluminous tight curls and when I came home I knew I had to do a tutorial!
The trick to making this look more natural is alternating the directions you wrap your hair on your curling iron. I alternate wrapping towards my face and away from my face. Also make sure to get as close as you can to your head while curling to add the most volume!
The secret sauce to keeping up the volume in this hairstyle is using texture spray! It gives the curls something to grip on  and keep them from getting flat. If you've never used texture spray before, now is the time to try! This one is my fav!
Here's What You'll Need:
Watch The Tutorial!
Try this look with a smaller curling iron too! It adds even more volume and who doesn't need more volume? Don't forget to join our email list below!