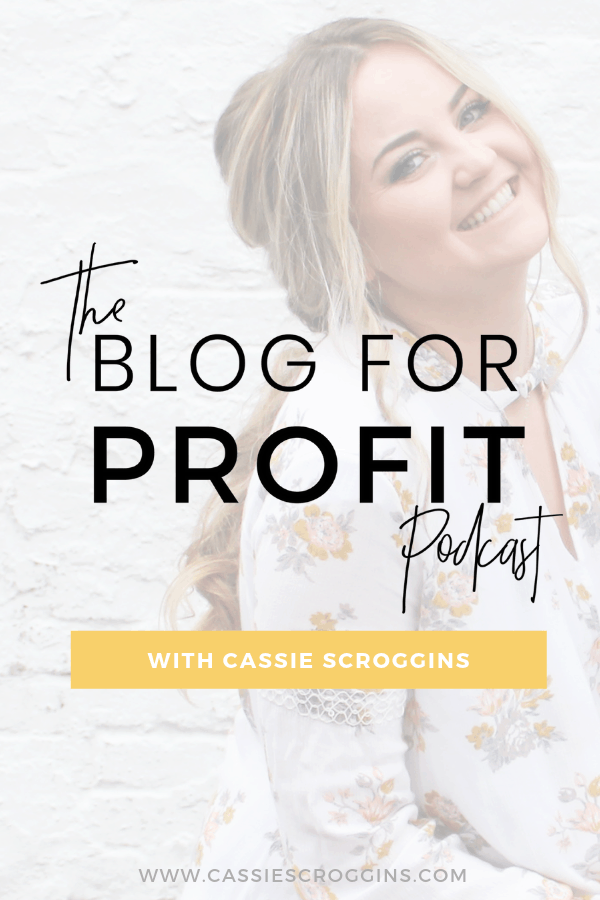 The Blog For Profit Podcast – My Brand New Podcast
This post may contain affiliate links. That means we may make a small commission on items purchased through links in this post at no extra cost to you!
Guys, I am beyond excited to take my content and make it audible! That's right the blog for profit podcast is live and ready for your earbuds!
Every other week I'll launch a new episode starting today March 20th, where I share with you tips, tactics, and strategies to turn your blog into a successful money-making business.
So now you can be learning killer blogging strategies while you're folding laundry, doing dishes, or driving in your car!
Plus you get to hear my beautiful voice. Get ready because it's pretty awesome!
This podcast is perfect for the beginner blogger or even the seasoned vet. I lead from the trenches sharing my best strategies and the strategies from other pro bloggers I interview as I continue on my journey to a full-time income blogging!
Doing it Scared…
I announced that I was starting a podcast way back in May of last year and now it is finally live! After recording my first 2 episodes back in the summer of 2018 I realized that I struggled to deliver content verbally. ?
If we were talking face to face then I'm fine. But for some reason when I click that record button my mind goes blank and I can't gather my thoughts. I end up sounding rushed and nervous stumbling over my words. Oh, and did I mention I forget to breathe?
Talk about a setback.
This was pretty paralyzingly for me which is why it's taken me until now to just bite the bullet and launch anyway. I finally realized that the best way to get better at podcasting is to have a podcast. So here I am, warts and all launching!
And although I need to work on my delivery, I can promise you the content is good! So go subscribe and leave me a review!
Subscribe and Leave me a review!
Listen to the Blog For Profit Podcast on iTunes here! And be sure to subscribe so you never miss an episode!
Now if you're feeling extra loving, I would love it if you left me a review over on iTunes, too. Those reviews help other people find my podcast and they are a huge motivator for me that truly make my day! Just click here to review, select "Ratings and Reviews" and "Write a Review" and let me know what your favorite part of the podcast is or your favorite episode! Thank you!
Listen now!
In episode 001 we introduce who this girl is behind the mic along with what you can expect from this brand new podcast. Then we dive head first into the #1 reason why so many blogs fail and 3 action steps you can take to make sure yours doesn't!
Just can't figure out how to grow your tribe on Facebook?
With over 2 billion active users every month, Facebook is a platform you just can't afford to ignore.
Today I lay out my super simple 4 step Facebook growth strategy that allows you to grow your tribe and skyrocket your blog's Facebook page likes fast!
You've clicked launch and… crickets. No one is reading your blog.
In today's episode I'll share 8 surefire ways to drive traffic to your brand new blog. These are the same strategies that helped me go from 0 to 10,000 pageviews a month by my 4th month blogging.To build a profitable blog, you've got to have readers. Here's how to get them!
The wait is over
Thanks so much to you all for your support and patience while I worked on this new venture! I am so excited to bring you killer content in a medium that allows you to consume content anywhere. Helping us all to become better bloggers while we drive, workout, or fold the laundry! Listen to the blog for profit podcast now!
I'll see you over in the podcast app!
Want to remember this post? Pin it to your favorite Pinterest board!