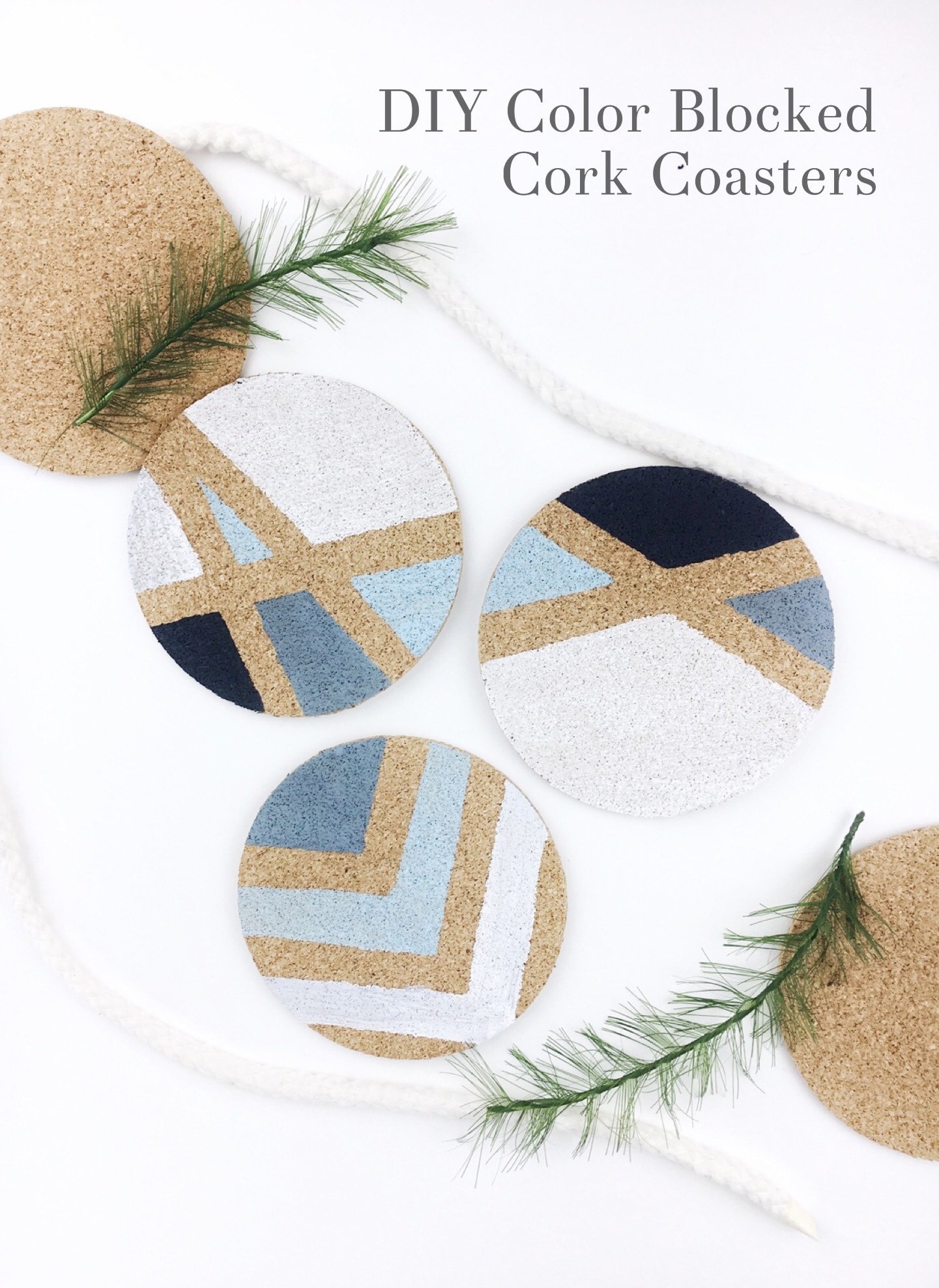 This post may contain affiliate links. That means we may make a small commission on items purchased through links in this post at no extra cost to you!
Hey lovelies! Today's DIY is super simple and only takes a few minutes. This DIY color blocked cork coasters are super customizable by mixing colors and different patterns. This is also a killer way to add a little more personality in your home!
Plus I just bought some new mugs and needed an adorable coaster so I wouldn't ruin my already ugly coffee table. I guess you could say why use a coaster if your coffee table is so ugly? Well, these coasters help distract the fact that my coffee table is covered in scratches from Jamie and his toys. So yes, I guess it's like putting makeup on a pig but hey, to each their own right?
Yes, I am aware that one of my coasters looks like the Avengers symbol, and no it was not planned! That's just how awesome I am!
Here's What You'll Need:
Cork coasters
Tape
Paint
Paint brushes
* Also I use tin foil to put my paint on but you can use a paper plate or anything you have available.
For this coaster project, I used painters tape and cut it in half to make it skinnier placing it in random patterns over the cork.
Next, grab your favorite paint colors and paint in the gaps. I chose to do a light blue, a gray-blue, black, and white. This created a kind of ombre effect, I guess I'm still in a mood after painting Jamie's ombre blocks for his room.
Remove the tape, let your paint dry and you're done!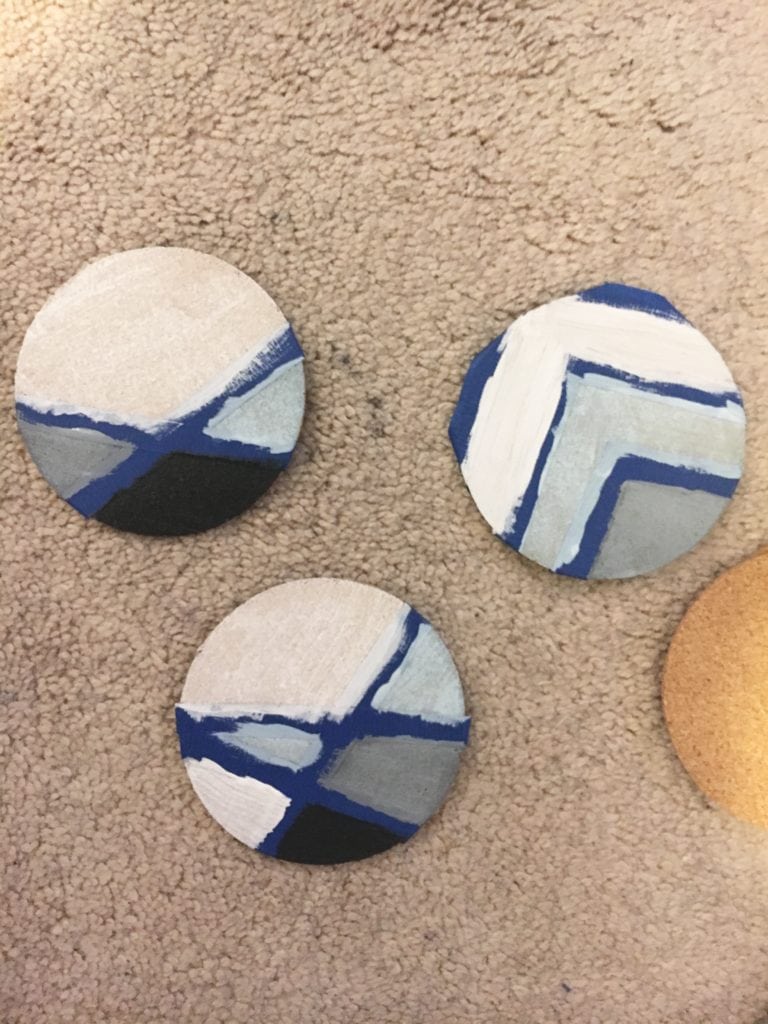 This is a super quick project just to add a little more pizzaz to any old coaster and great for parties! I guess I just needed a little more blue around here! It is after all my favorite color!
What quick DIY projects have you done to spice up your home? Love the ombre look? Check out these DIY ombre blocks! [themify_icon icon="fa-heart-o" link="http://"]