This post may contain affiliate links. That means we may make a small commission on items purchased through links in this post at no extra cost to you!
Yes, I finally made one of these adorable tassel garlands, and will probably make a million more! They are perfect for everything, baby shower, birthday party, or the holidays! I made this white, silver, and gold tassel garland to add a little pizazz to my holiday decor.
This DIY took me about an hour to make and was super cheap! I already had the twine from my DIY Wrapping Paper so all I had to buy was some tissue paper costing me $4! At so cheap and easy why wouldn't you make one for every occasion?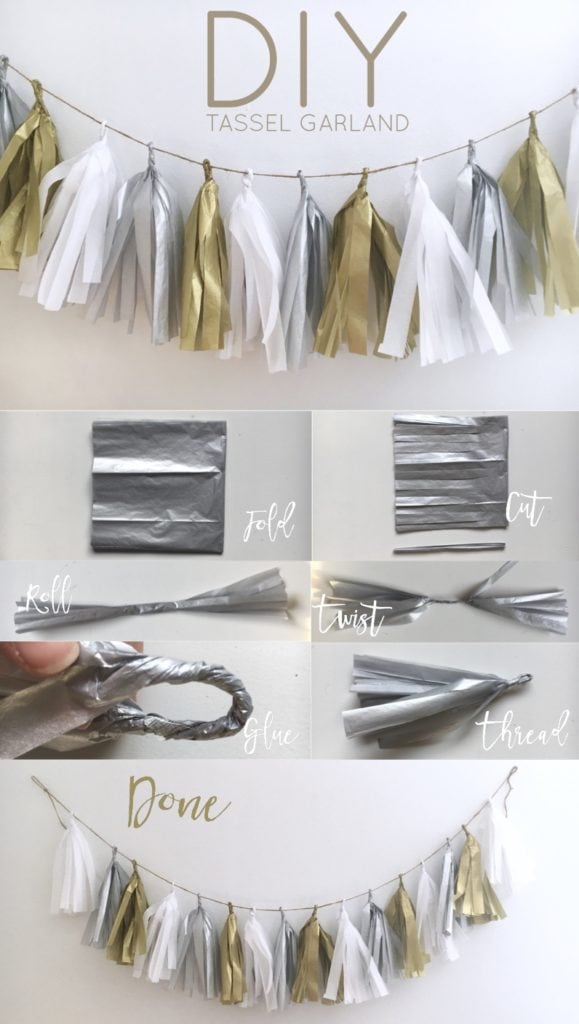 Here's What You'll Need:
Tissue paper
Twine
Glue gun
Scissors or rotary cutter
First take your tissue and fold it hotdog style (the long way) then hamburger style (the short way).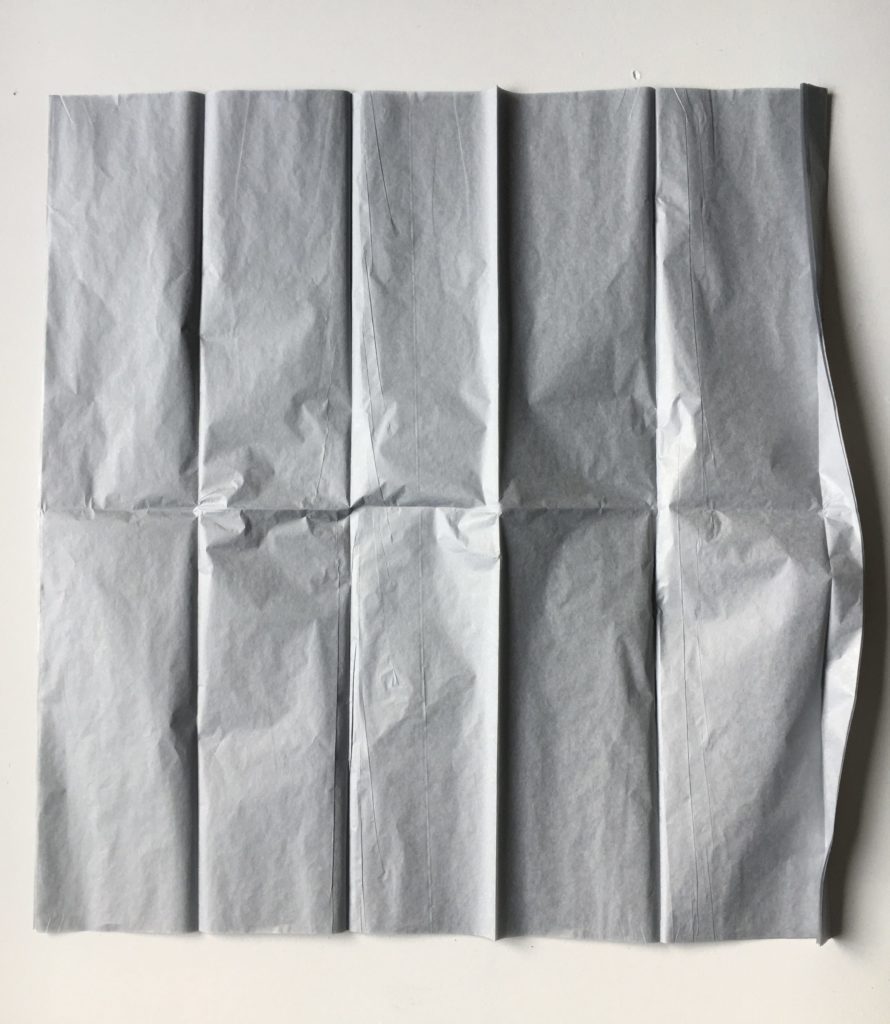 Use the scissors or a rotary cutter to cut strips into the tissue, stopping about 2″ from the fold. Also cut off the side fold and cut the square in half. Yes one sheet of tissue paper makes 4 tassels!
Open up the tissue paper, take one, roll it up and twist it on the uncut middle.
Fold your tassel in half, add a dab of glue and twist the top.
All that is left is to take your twine and thread your tassels on, and you're done! Happy holidays everyone, I hope you try this DIY even if it isn't for the holidays! [themify_icon icon="fa-heart-o" link="http://"] Cassie Jean