Easy 5 Step Iron-on State Tee + Templates For All 50 States
This post may contain affiliate links. That means we may make a small commission on items purchased through links in this post at no extra cost to you!
I've been missing my home state a little so while browsing through Etsy the other day, I found a gray v-neck with a beautiful swished "Utah" across the chest, and bam! Creative inspiration ignited!
I already had transfer paper from my DIY Sleepy Eyes Pillow I did for Jamie's nursery, so I snatched a   cotton tee from Hobby Lobby and was off to create my own amazing Utah tee! This DIY was incredibly easy and only took about 10 minutes! Yes, 10!
I love my Utah tee so much I am dying to wear it out! I've never really felt a strong sense of "Utah pride"(the opposite actually) but we all know the saying "you don't know what you've got till it's gone." So after being away for a few months now I am feeling very proud to be from the ole' Beehive State and now I have a shirt to prove it! Better late then never I guess! Plus it was either a shirt or a sick honey bee tattoo and the shirt just turned out to be way cheaper! 😉
I was so excited that I posted a few sneak peek photos to my friends on Facebook of this particular DIY and they are dying to get the tutorial, so I decided to go ahead and create 50 separate templates for every state! That way we can all show some homeland pride no matter what state you're from!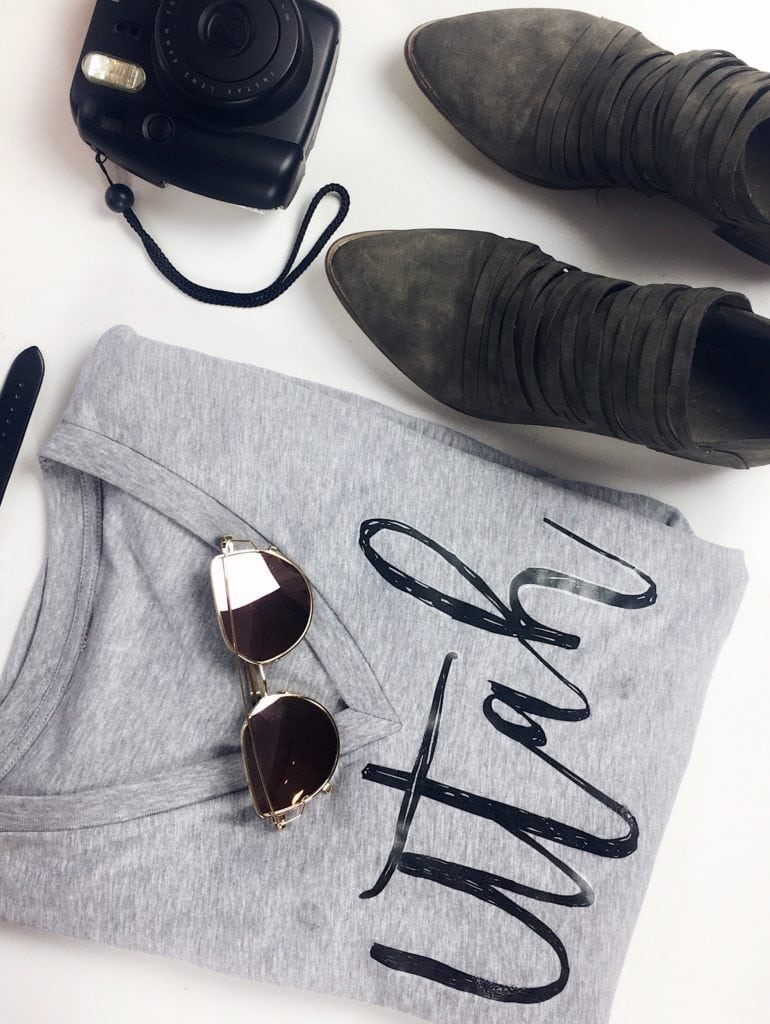 Here's What You'll Need:
Gray v-neck tee or any cotton tee (Hobby Lobby $5)
Iron-on printer transfer paper (Light color)
Printable state name template
Scissors
Iron
1. Print
First, what you're going to want to do is print your desired state on the iron on printer transfer paper following the specific instructions on the packaging. You'll notice that the print is backward, yes that was on purpose! Here are the state templates! P. S. There is a smaller regular facing font preview for each so you can see what it will look like after applied, located in the right corner of each state template.
Alabama Alaska Arizona Arkansas California Colorado Connecticut Delaware Florida Georgia Hawaii Idaho Illinois Indiana Iowa Kansas Kentucky Louisiana Maine Maryland Massachusetts Michigan Minnesota Mississippi Missouri Montana Nebraska Nevada New Hampshire New Jersey New Mexico New York North Carolina North Dakota Ohio Oklahoma Oregon Pennsylvania Rhode Island South Carolina South Dakota Tennessee Texas Utah Vermont Virginia Washington West Virginia Wisconsin Wyoming
2. Cut
Once your state is printed, cut out the text leaving only about a quarters width of an edge. My paper instructions told me to leave a 1/4″ edge but the smaller edge looked better after applied.
3. Iron
Next iron on the print using your transfer paper instructions. Yes, this is why the print is backward!
4. Peel
Once your shirt is cooled, peel off the paper backing carefully and you're ready to rock some home state pride!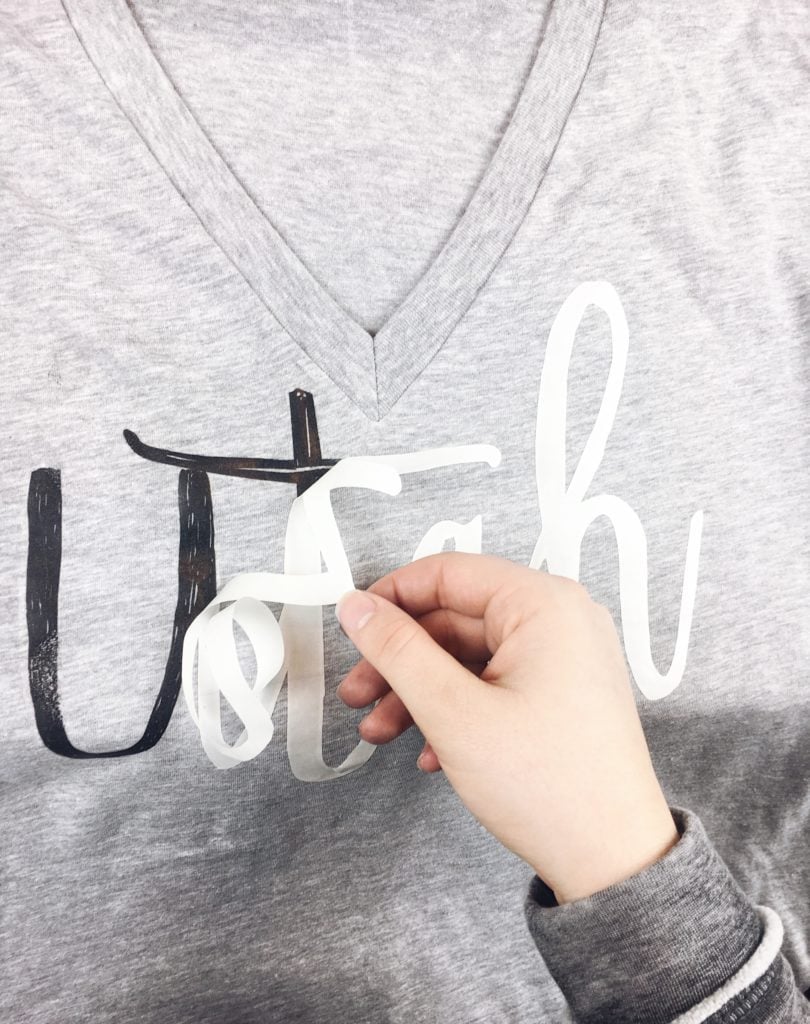 5. Wear
Take a million #FlatLay pictures for Instagram because if you don't Instagram your DIYs, did you even DIY? Thanks for checking out this DIY, I am dying over my Utah tee! What else do you want to put on your tee? Maybe a Lipsense DIY tee? Let me know in the comments below and share this post with your friends! See you later! [themify_icon icon="fa-heart-o" link="http://"] Cassie Jean