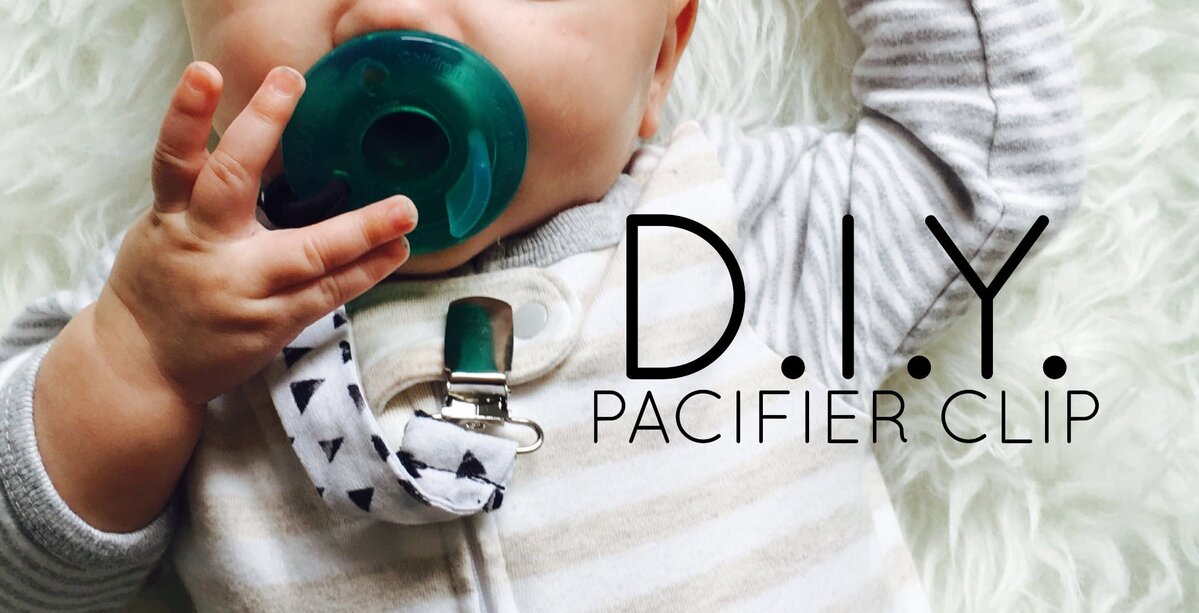 DIY Pacifier Clip
This post may contain affiliate links. That means we may make a small commission on items purchased through links in this post at no extra cost to you!
My sweet Jamie is really good to take his bink, but hasn't mastered keeping it in his mouth. Consequently I have been hesitant to give it to him while out and about.
I knew I needed a pacifier clip, so why not make one? Well this little project was one of the easiest I have ever done. It took me about 15 minutes and $3 for two clips.
Heres what you'll need:
Your choice of thread
1" mitten/suspender clip
Hair elastic. I had a new pack already in my drawer.
2, 6 1/2" x 1 1/2" strips of fabric. I used my scrap fabric from the Boppy nursing pillow cover I had made a few months ago or even 1" ribbon will work.
Start by Ironing your strips then placing them on top of each other right sides together.
Using 1/4" seam allowances, stitch along three sides leaving a shorter end open.
Then flip inside out. I used two pencils to do this.
Iron flat, then take the open end and turn the edges in. This will give you a clean edge of your pacifier clip.
Take your hair elastic and insert it into the open edge.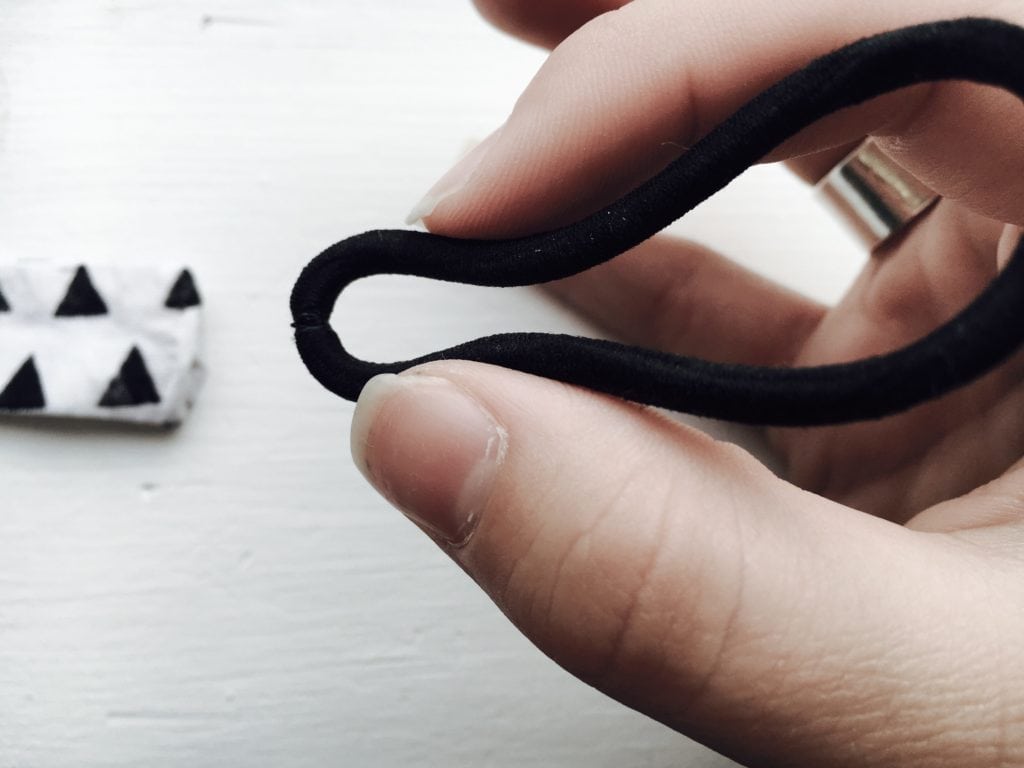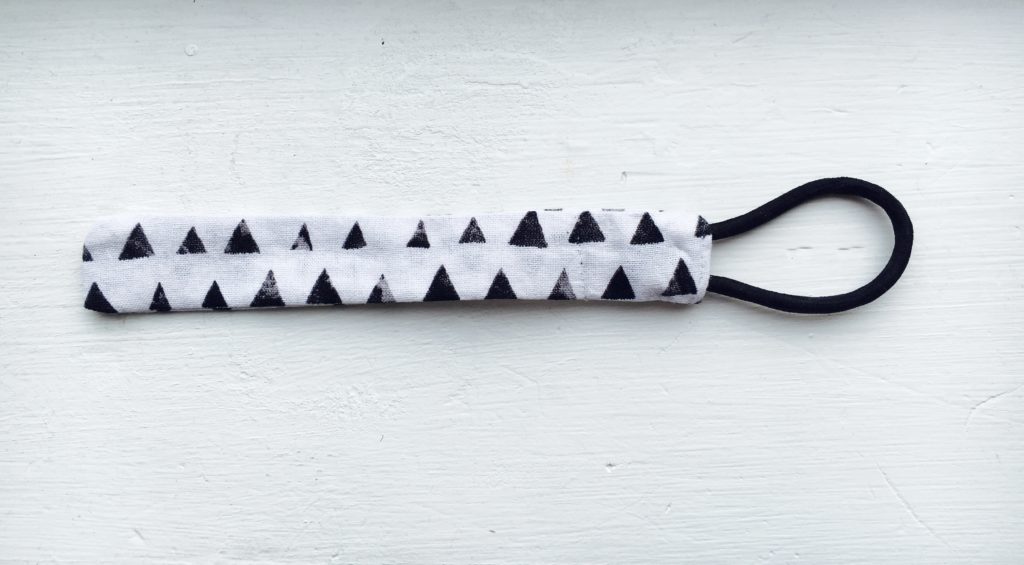 Sew over the folded edge and elastic, closing the opening.
Next thread your fabric through the clip and sew down.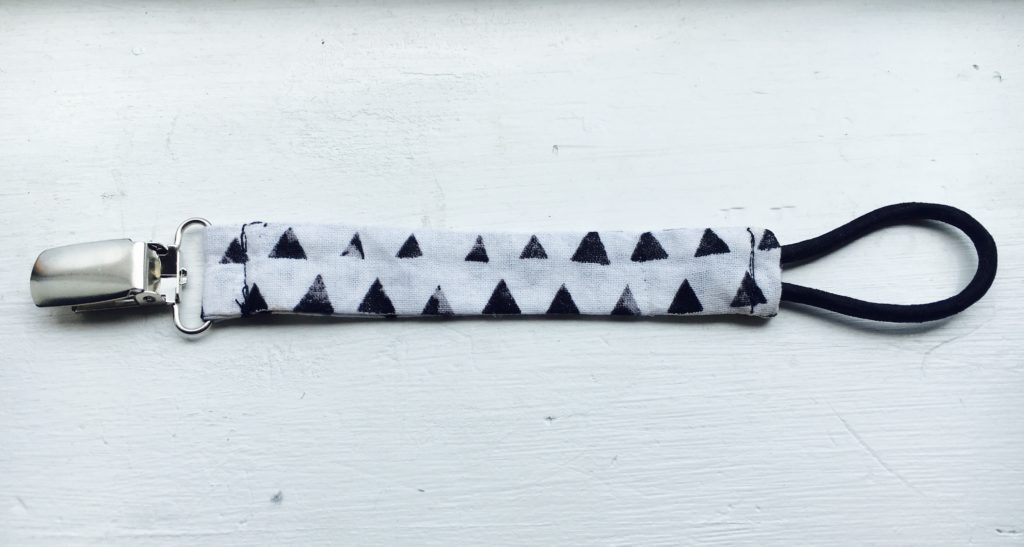 Just like that, you're done! No more lost pacifiers!  [themify_icon icon="fa-heart-o" link="http://"] Cassie Jean
Also find this post on: