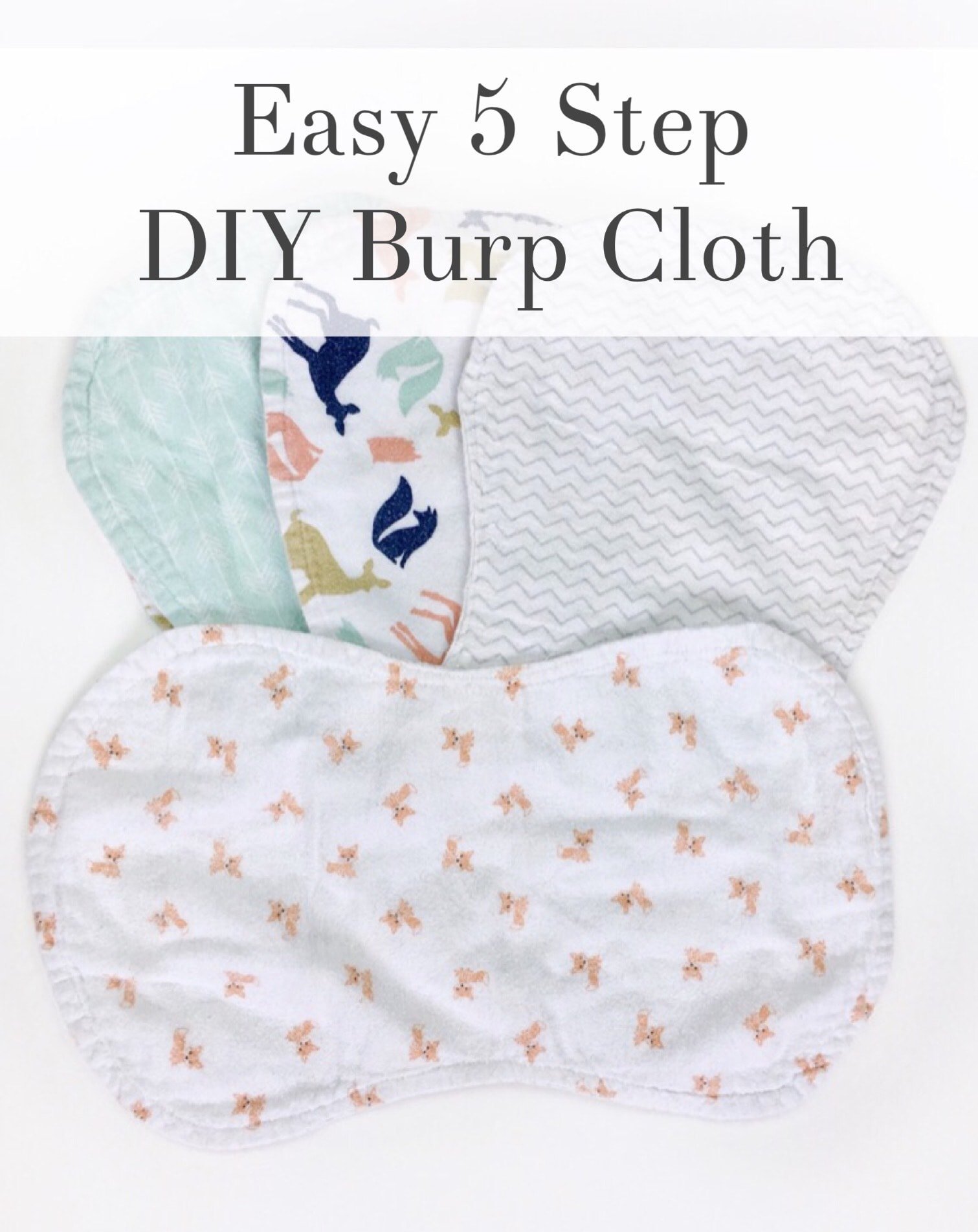 Easy 5 Step DIY Burp Cloth / Burp Rag
This post may contain affiliate links. That means we may make a small commission on items purchased through links in this post at no extra cost to you!
I always knew I was a creative and crafty person but boy did that go into overdrive when I found out I was pregnant with Jamie! I wanted to make anything and everything in preparation for my little man like a quilt, minky blankets, a nursing pillow cover, bibs, and of course burp cloths.
Burp cloths are something I heard over and over that "You can never have too many!", and because of the basic design, I knew I could make them for much cheaper than I could buy them. So I was determined to make as many as I could for cheap! Well, after coming up with a pattern, my mom and I sat down with a bunch of soft flannel fabric and busted out about 20 in one sitting.
This easy 5 step DIY burp cloth is literally the easiest and most practical sewing project for your little one, and is a perfect first sewing project if you've never sewn before. I did soon learn that you indeed can never have too many burp cloths so grab your supplies and get sewing!



Here's What You'll Need:
Supplies
Tools
Step 1
Print and cut out my Burp Cloth Pattern, use it to cut out a front and back peice for your burp cloth.
Step 2
Place your front and back pieces right sides together.
Step 3
Stitch around the edge of your burp cloth using 1/2″ seam allowances leaving a 3″ opening.
Step 4
Flip the burp cloth right side out through the opening, fold in the edges of the opening and iron.
Step 5
Topstitch around the edge of the burp cloth (1/4″ seam allowances) sealing the opening shut.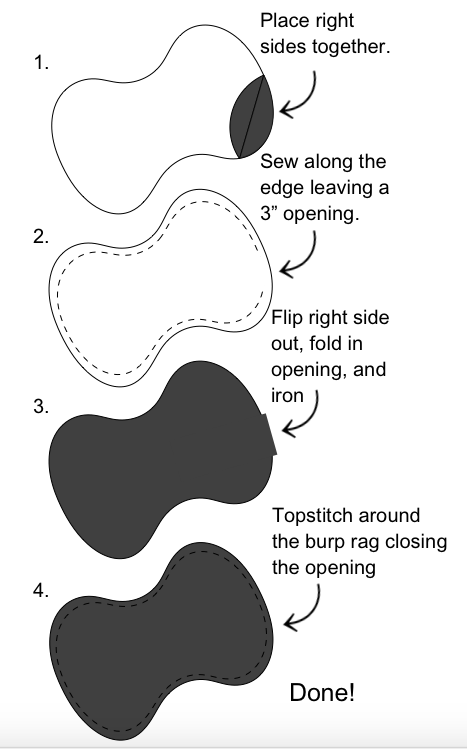 I hope you make a million and save some serious $$! What have you made for your little one? Let me know! [themify_icon icon="fa-heart-o" link="http://"] Cassie Jean