My Christmas 2023 Wish List (What I'm Personally Eyeing This Year) – 11 Perfect Gifts for Her
This post may contain affiliate links. That means we may make a small commission on items purchased through links in this post at no extra cost to you!
As Christmas approaches this year, it's starting to get to be the time where my husband asks me what I want. So it got me thinking, what do I want?
All I've wanted for the past 9 months was to have this baby out! So now that Bo's here, I took some time to go through my shopping apps and see what's on my wish lists and abandoned carts that I filled up knowing I wasn't going to purchase anything right then.
Anyone else do that?
Anyway, here is my Christmas 2023 wish list items I'm personally asking for this year!
My Christmas 2023 Wish List – 11 Perfect Gifts for Her
1. Nugget Ice Maker – Amazon
I've been eyeing this nugget ice maker for years now. As an avid soda drinker and soda snob, I currently buy bags of ice at Sonic just to get my hands on the pebble ice! I figure since I'm buying multiple bags of ice every week for $3 a pop, splurging on this ice maker would pay for itself in 18 months!
2. Beige Lounge Set – Amazon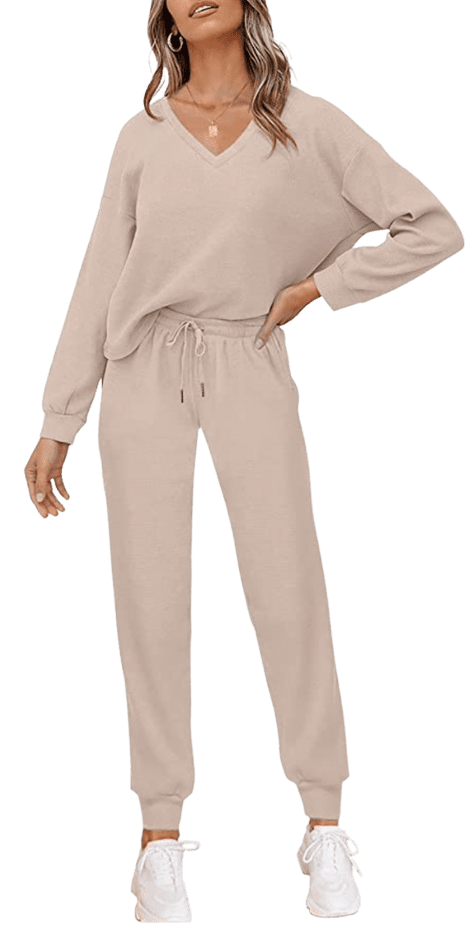 This lounge set is a waffle fabric that I've been dreaming about and it has pockets! It just doesn't get cozier than this. Who doesn't love waffle fabric? The beige/blush color is my personal favorite but this two piece lounge set also comes in 7 other colors to choose from.
3. Hyper Chiller – Amazon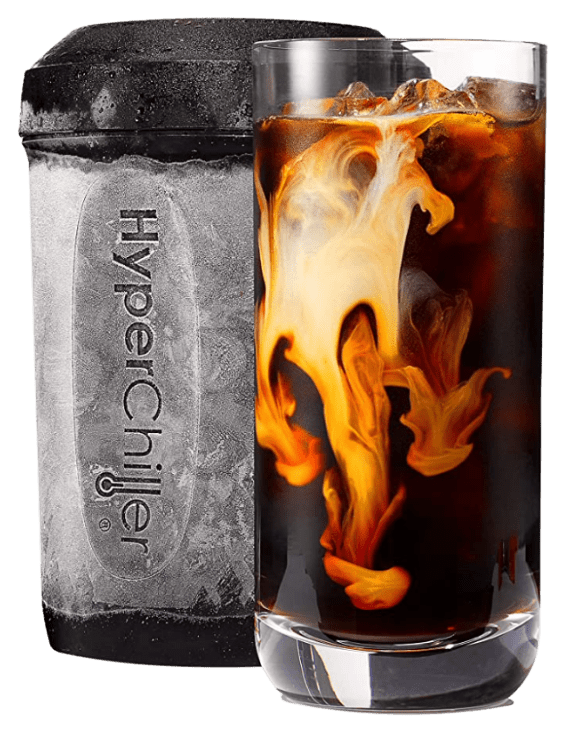 Okay, this is the coolest thing ever! The Hyper Chiller beverage chiller is a drink chiller that makes your favorite drinks cold without diluting them! It uses ice behind a food grade stainless steal barrier to instantly cool your favorite drinks without watering them down.
4. Dainty Jewelry – Amazon
I'm a sucker for some smaller dainty jewelry and these are some pieces I'd love to add to my collection! All three are super affordable and available on Amazon. I especially love the personalized necklace, it would make the perfect cute gift that is also a little more personal.
5. 32″ x 32″ Large Gallery Wall Picture Frames – Amazon
We just bought a new house and I have a huge wall right in my entry way that I've been dying to use these massive frames in to create a gallery wall! I originally saw the idea on Pinterest where I found a link to a set of 6 32″ x 32″ frames for $1,100! Woof! So when I saw amazon has some for much less, I knew I had to have them! Now I just have to buy mats for them.
6. Small Leather Wallet – Target
I've owned this same wallet in the olive color for the past 3 years and I am in love! Recently one of the zippers finally broke after being over filled for years, oops. I was looking around for a new wallet but I couldn't find anything that I loved more than this little guy! It's the perfect size to fit everything I need including a plethora of cards, cash, and even my P.O. box keys! All in the palm of my hand. I don't think I'll ever go back to a regular sized wallet again!
7. Sweater Jogger Lounge Set – Target
Okay now this set is actually sold separately in 3 pieces and even has different top options like a crew neck sweater or a quarter zip sweater top! I already broke and got the pants and they are amazing! I've been living in them since I've had Bo. I've only taken them off to wash them and then put them back on the second they come out of the dryer! So now I know I need the tank and cardigan to go with them.
8. Beige Lace Up Combat Boots – Amazon
Beige boots are a staple item this season and I don't own a single pair! Ankle booties are out and a taller boot with a chunky sole are all the rage and I want in! The laced combat boot along with the Chelsea style boot below are my favorite styles.
9. Chunky Chelsea Boot – Amazon
I'm obsessed with these chunky Chelsea boots! I love the beige and black but these beautiful boots come in 8 total colors so there's a color to suit every preference.
10. Oversized Plaid Shacket – Amazon
I'm officially an out of style mom since it took me forever to understand what a shacket was. I loved how they looked but didn't understand the name. So incase you're a slightly out of touch lady like me, a shacket is just a cross between a shirt and a jacket. Usually a jacket that looks like a shirt but is made out of heavier material. And I'm obsessed with this gray plaid one!
11. Echo Show 8 – Amazon
We're an Alexa family here in the Scroggins home and I've been dying for an Echo Show. Especially since we just bought a home we can use it with our Ring Doorbell! I love the idea of having a quick reference screen that I can look to and see the time, temp and weather which is exactly why I want one of these!
My Christmas Wish List Final Thoughts
These are the 11 gifts that I'm asking for this year, what was your favorite? Will any of them make your Christmas wishlist?
If there's a product you've been dying to get your hands on this Christmas let me know in the comments! I love to hear about your favorite products!
Want to remember this post? Pin it to your favorite Pinterest Board!