Quick 2 Minute Half up Messy Bun Tutorial
This post may contain affiliate links. That means we may make a small commission on items purchased through links in this post at no extra cost to you!
Here's What You'll Need:
Yup that's it! But if you're having trouble with this look, here are some extra tips!
The Half Up Messy Bun Video Tutorial:
Step by Step tutorial:
Step 1:
Start by taking the top section of your hair leaving the bang area and pull it back to make a pony tail. With your fingers, comb back the very top of the section to create one cohesive section then secure that ponytail with an elastic. (Don't mind my crazy faces!)
Step 2:
Gently pull out the section that you just secured to create more volume and a cute messy look.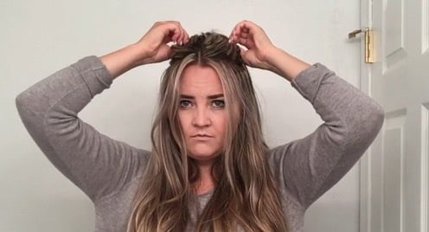 Step 3:
Twist the ponytail then twist it around its self to create a bun. Secure it with a few bobby pins.
Step 4:
Finally gently pull apart your bun, securing with pins when needed to create a big messy bun.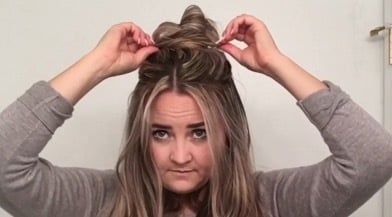 Step 5:
Keep pulling an adjusting your bun until it looks the way you want and you're done!
Done!
This half up messy bun is super simple and quick for busy days or even just lazy days! And it still looks like you spent a good amount of time on your hair! What's your go to quick hairstyle?
 Pin it!