21 Best Hobbies for Women That Make Money in 2023
This post may contain affiliate links. That means we may make a small commission on items purchased through links in this post at no extra cost to you!
If you're looking for something that sparks joy in your life and you want to make some money on the side, here's list of the 21 best hobbies for women that make money that will help you do both!
Whether you're looking to make money with a hobby you currently do, fill your time with something that will bring in a little cash, or even start a hobby that can turn into a full scale business, this is the perfect list for you! Plus almost all of these hobbies can make money from home so you won't even have to leave your house!
Want to remember this post? Pin it to your favorite Pinterest board!
1. Blogging
Blogging is a great hobby that makes money too! If you love to write and are interested in entrepreneurship starting a blog is a great hobby. Learn how to start a blog here.
I started this blog as a hobby that I hoped I could make some extra money with. Now I make over $7,000 a month! And since blogs make money a variety of different ways like through ads, affiliate sales, sponsorships, products, etc. It is the perfect hobby for someone with an interest in both writing and entrepreneurship!
2. Photography/Videography
If Photography or Videography interests you, there are multiple ways to make money doing it! You can start a photography or videography business taking different types of photos/videos for people locally.
If you want to explore photography/videography on your own but still make money, you can try selling your photos/videos online as prints, or even on stock photo/video sites like Alamy or Pond5.
3. Furniture flipping
Furniture flipping is a fun and creative hobby that can make money on the side! Searching for old furniture at thift stores, garage sales, and online then upgrading, restoring, refinishing, and refurbishing them could be the perfect creative outlet you need!
Plus you can keep the pieces you love most and sell the ones you don't quite have a spot for! Furniture flipping is a great hobby to save money and make some too. Thirty Eight Street is a great resource for flipping furniture!
4. Etsy Store for Crafts
Crafts, projects, artwork, sewing, jewelry, woodworking, whatever it is you like to create, you can open an Etsy Shop and sell it!
Some bestselling items on Etsy are stickers, crafts, metal jewelry, paper designs, calligraphy, wedding items, and accessories! So any hobby that creates a product, physical or digital, can be sold on Etsy! Here's a list of specific ideas of things to make and sell on Etsy!
5. Freelance Writing
If you love to write, blogging can be a great choice, but if you don't want to deal with the business or entrepreneurial side of things, freelance writing is another great hobby that makes money!
As a freelance writer, you sell your writing services. Write something, get paid, that's it! So if you love to write, try freelancing! Fiverr is a great place to get started with freelancing.
6. Graphic Design
Creating beautiful graphic design could be the creative outlet you need and a lucrative one too! From creating logos, t0 social media graphics, to design templates, and more, who wouldn't love to get paid to make beautiful designs?
Get paid for your designs or get hired for custom projects via sites like Fiverr, Canva, or DeviantArt!
7. Interior Design
Got an eye for interior design? Not only is this hobby a great creative outlet, but there are multiple ways to make money doing it too!
You could sell your design services and help a others redecorate a room, or even just create a design mood board for them! Starting a decorating blog or YouTube channel is another way to make money with your interior design hobby!
8. Youtube Channel
Speaking of YouTube, starting any Youtube channel is a great hobby that makes money! Whatever you love doing, take videos of it and post it on your channel! Teach others how to do it, showoff your projects for inspiration, and cultivate a community of people who love the same things as you!
Or if you just love videography, a youtube channel is a great hobby to publish your work and explore video more! Here's a video on how to start your own YouTube Channel!
9. Write a Book
Love to write but freelancing, and blogging not for you? Writing a book is a great option for making money from your writing hobby!
Whatever you like to write about, you can make money selling your book! Fiction, non-fiction, romances, informational, psy-fi, how-tos, any of your books can be self published on Amazon so you don't even need a publisher.
10. Teach Music Lessons
Love to play music? Teaching music lessons is a great way to do your hobby and make money too.
You can offering music lessons like voice lessons, piano lessons, guitar lessons, to your local community. Or you can even teach online and broaden your reach!
Ways to teach music online (from LearnWorlds.com):
Teach music through an online music education website (e.g. LessonFace)
Teach music online as a freelance music teacher (e.g. UpWork, Fiverr)
Teach music by setting up your online business/music studio
11. Teach Fitness Classes
Getting healthy and fit is a great hobby, but you can enjoy your hobby and make money doing it by teaching a fitness class!
Find a love for yoga, pilates, High-fitness, Zumba, etc and start teaching classes! You can teach on your own at a park or your home, or offer a class at places like your local YMCA!
12. Flipping Thrift Items
Furniture isn't the only item you can flip! Finding items at flea markets, thrift stores, garage sales fixing them up or even just reselling them is a creative and adventurous way to make money with your hobby!
You can resell or flip fashion, shoes, jewelry, toys, home decor, kitchen items, just about anything! Whatever you love, search for it and flip it!
13. Baking
Baking sound fun? Selling your cookies, cakes, or breads could allow you to bake more often and make money too.
Whether its the decorating or the actual baking you enjoy, you can make money selling your delicious baking! Announce to your social media friends that you have a batch coming up, take order payment via Venmo, and have them pick up their orders! You never even have to leave your house!
14. Makeup
If you love makeup, staring your own makeup services is a great way to spend more time on your hobby and make money from it. People are always looking for makeup for special occasions like a wedding, prom, or even just a special event.
Start advertising your work on social media, tell your friends and family about it, and get clients!
15. Online Courses
Everyone has something they're good at, and you can make money teaching someone else how to do it by creating an online course! Love investing, woodworking, crochet, or even dog grooming? Create a course on it!
Sites like Teachable, Kajabi, or Thinkific are built specifically to help you easily create your own online course!
16. Book Reviews
If you love reading, getting paid for book reviews is the perfect way to get paid to do the hobby you love! Sites like Online Book Club or Reedsy pay for book reviews! While there are different requirements they look for in each book review, it can be a great way to spend time reading and make some extra money doing it!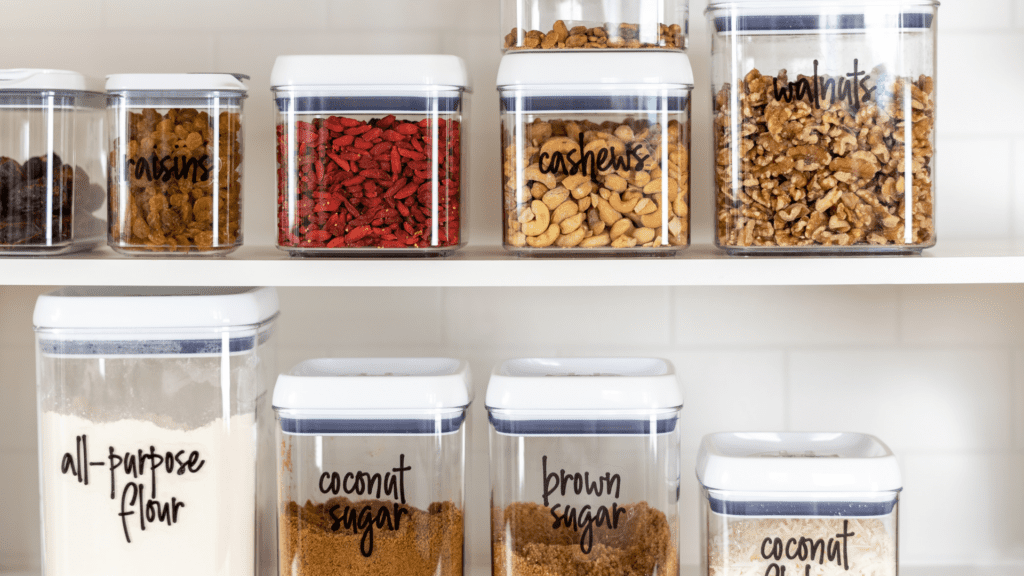 17. Professional Organizing
Some people just truly have a gift of organization and love doing it! If you just can't get enough organizing in your life, organizing for others is a great way to get your fix!
Whether you offer your services to your friends and family or start a while side business, professional organizing is a great way to organize more and make money doing what you love!
18. Party Planning
Do you always throw the best parties? Offering party planning, or running a party planning social media account or blog, can allow you to do more parties and make money too!
Planning birthday parties, baby showers, and other celebrations for others is a great hobby that makes you money!
19. Website or App Design
If you love to design websites and apps doing freelance work or creating and selling website templates is a great way to design more and make extra money too.
You can offer your products and services on your own website or on sites like Fiverr and Creative Market.
20. Social Media Management
Scrolling social media and staying up with trends your favorite way to spend your time? Then being a social media manager is the perfect way to make extra money.
Manage different social media accounts for brands, influencers, bloggers, or small businesses by offering your services online or locally! And even pick which social media platforms you want to manage!
21. Podcasting
Whatever you love to do, talk about it on a podcast! Podcasting is a great hobby that makes money!
Plus starting your own podcast can be pretty inexpensive. You can even start one for as little as $30! You'll need a microphone, your phone or computer, a podcast editor, and a site that hosts your podcast like Libsyn or Podbean. Learn how to start a podcast for cheap here!
Final Thoughts
Having a hobby or something you love to do can be super beneficial to your mental health. And making a little cash doing it only makes it that much better! So whether you're a woman in your 20s, 30s, 50s, a mom, or not, these 21 hobbies are a great way to fill your time and bring you in some extra money.
Since starting my blog in 2016 I have felt more fulfillment and purpose and it has allowed me to support my family too which just makes it even more enjoyable. It has also made me a believer that every woman needs a hobby!
What do you love to do? What hobby is your favorite?