How Do Bloggers Make Money? How Much Do I Make? Do Blogs Still Make Money in 2023? All Your Questions Answered. ($7,914.73 In One Month – Blog Income Report)
This post may contain affiliate links. That means we may make a small commission on items purchased through links in this post at no extra cost to you!
In November 2020 my blog (this site) made me $7,914.73 and now in 2023 I continue to make a full-time income each month! So if you're wondering whether blogs still make money in 2023, the answer is absolutely yes! In this blog income report, I'll breakdown exactly where all that money came from and what income streams I use to hopefully help you in your own blogging journey!
Why Do I Share My Blog Income?
Plain and simple, I share my blog income because stumbling upon another blogger's income report was the thing that inspired me to start my own blog!
I started my blog in 2016 where, in the short span of 18 months, I had become a wife, a mom, and moved away from the only place I'd ever known so my husband could attend law school.
To say that time of my life was a little hard mentally is an understatement. Did I mention I was only 20 years old?
The major life shifts happening in the short amount of time had me feeling major baby blues. I started to feel jealous of my husband who was progressing socially and in a career while I lay stagnant at home with our 3 month old son.
I felt like I was stuck in a never ending Groundhogs Day. I remember thinking:
"Is this really it? I've hit my peak? This is all my purpose is in life is to care for my kids and husband? What about my goals? My aspirations?"
I felt so stuck.
I wanted to stay home with my kids but I also had goals and aspirations. I wanted to be more than just a mom without sacrificing motherhood.
It was then that I stumbled upon a mom's pin on Pinterest that talked about how she made a full-time income from her blog while home with her kids. That pin sent me to her blog income report and after seeing it all broken down, I thought, if she can do it, maybe I can too.
Within a week I had bought my domain and hosting (you can snag cheap hosting with a free domain for a year here!) and launched my own blog.
I invested in an amazing blogging course and I started earning pennies, then I started having $100 months, then $1,000 months! Now here I am making a full time income from home with my kids!
Blogging empowered me to feel like I could be a mom and more. Its given me the ability to grow a business, stay home with my kids, and solely provide for my family while my husband was in school. It's built my confidence and made me the happiest most fulfilled I've ever been!
That is why I share my blog income. Someone's blog income report changed my life, so now I post to pay it forward in hopes that I can help other moms just like me to take control and build their dream lives!
If you've ever wanted to start your own money making blog you can start now for only $3.95 and get hosting plus a free domain name through this link!
Now on to the income report!
How I Made $7,914.73 in One Month Blogging
**Note that I only include money that has actually hit my bank account. Not money that I earned this month but hasn't been paid out yet.
AFFILIATES:
Affiliate Income Total: $1,739.66
ADS:
AdThrive (ads on the blog): $5,637.32
YouTube Ads: $259.66
Ad Income Total: $5,896.98
MY OWN PRODUCTS:
(My Ultimate Blog Planner, Ultimate Mom Planner, Mom to Momtrepreneur eBook, Pinterest Pin Canva Templates, and Digital Wall Art Prints)
My Own Product Income Total: $564.29
November 2020 Total Blog Income: $7,914.73
November TRAFFIC
Pageviews: 119,444 (down from 160,593 in October)
Month Recap
November was a great month when it came to earnings, mostly due to my ad income. Ad income has been the main source of income for my blog for almost my entire blogging career.
I like using ads because it's totally passive income, meaning I don't have to mention it anywhere and no one has to buy anything for me to make money. And my readers still get what they came here for (my content) so it feels like a win-win to me.
My traffic was down quite a bit in November (most of it still comes from Pinterest thanks to this ebook!) but it recovered in December and January. Still, I need to get back to posting more on my blog.
I Basically Took a Year Off Blogging
My income has kept up around the $7,500+ mark as the months have continued. I am, however, starting to see the results of spending less and less time on my blog.
I use to consistently work about 20 hours a week on the blog, but then the pandemic hit and to be honest I pretty much stopped blogging all together. I ramped it up again in August 2020 but stopped cold turkey again in September when I had my 3rd son.
I'm pretty embarrassed to admit it but I've barely worked on my blog at all in the past year. Luckily the blog runs itself so I was able to make great money and even grow without doing much.
But now it's April and in the past months, while things like my social media have grown significantly, things on the blog like traffic and income have began to plateau. And now in the last few weeks my traffic is dipping more and more.
Which means it's time to get back to it all so we can hopefully cross that 5-figures in one month goal, get back to truly nurturing my audience, and set a good business plan going forward!
Vacation/Maternity leave is officially over! Hey, 6 months maternity leave? I'll take it!
How do blogger's make money?
Maybe you're new around here or newer to the idea of blogging. You may be thinking, "Thats awesome you made that much last month but how exactly do bloggers make money? Break it down a little more for me!"
I got you!
Bloggers make money in 5 different ways.
Ads
Affiliates
Sponsorships/Private Advertising
Their Own Products/Services
Free Gifts
Unlike a regular job, bloggers don't simply get one check from one person every month. Instead our total monthly income is made through multiple income streams. It's all a cumulation of ads, affiliates, sponsorships, our own product and services sales, and/or free gifts.
Ads
Placing ads on your blog is one of the most popular income streams used by bloggers. You join an ad network like Google Adsense, Monumetric, Mediavine, Adthrive, etc. They place ads on your site and pay you a certain RPM (rate per mille) or rate per thousand views those ads gets on your site.
So the more people you get to your blog, the more money you make totally passively through ads.
Affiliates
Affiliate commissions is money made by purchases or referrals made through your affiliate links shared on your site.
For example, if you have a cooking blog and share your affiliate link to your favorite pan you use when a reader uses your link to buy that pan, you'll make a commission off that purchase at no extra cost to your reader!
Its a great way to share brands, products, and companies you love and make money doing it!
Sponsorships/Private Advertising
Sponsorships and private advertising are when brands/companies pay blogger's to mention them in your content, create specific content about them/their products, or when they purchase a specific ad space just for them on your blog.
Their Own Products/Services
Selling your own products and services as a blogger is a major way to make money online. You can create courses, physical and digital items, or offer your services.
For example if you have a fitness blog you may sell an online course you created on how to count macros or offer personal training sessions!
Free Gifts
While this one isn't technically cash money in your account, it is still legally considered income. Brands and companies may offer to give you free product in exchange for mentions, photos, or posts. Some may even send you free products just hoping you'll mention them.
In my opinion, this can be fun but is also a commonly used method to exploit bloggers, especially new ones.
Social media and blogs are huge influencers in what people nowadays buy and spend money on, and companies know this. This means that companies have large budgets for influencer marketing campaigns because they truly are so influential in our society now!
However, these companies also know that influencer marketing is still new so they capitalize off the fact that influencers don't even know what to charge or that they can charge! Even though their influence is so much more powerful than a company's own advertisement you may see on social media on online.
Because of this, I recommend only accepting free product if the product is something you actually want or if you're still very new and don't have much of a following.
Okay, rant over…
Multiple Income Streams
While those are the 5 ways bloggers make money, each blog uses a combination of those income streams in totally different ways. No two blogs are the same.
Example: 3 Blogs making $10,000/mo 3 ways:
For Example three bloggers may make $10,000 a month from their blogs all in different ways:
Blogger 1 may make $10,000/mo with only 25,000 page views a month making a little off ads, no sponsorships but due to its very niched down topic it makes a lot off affiliate sales and sales of its own products.
Blogger 2 may make $10,000/mo with 250,000 page views a month making the majority of it's money from ads (like my site) and little of everything else.
Blogger 3 may make $10,000/mo with 150,000 page views a month not having any ads on its site but making all it's money off sponsorships, affiliate sales, and product sales.
Are Blogs Still Relevant in 2023?
Absolutely.
As long as people are still using Google, blogs are still making money! As long as people are still using social media, blogs are still making money!
The online education space is a 144 billion dollar industry and is expected to be triple that by 2026. That means that people are looking online for answers to their questions.
They use the internet to decide what they're going to buy, where they're going to shop, who they want to be, and how they are going to do it. Not too mention we use it for entertainment purposes as well!
Internet consumption is only growing and with it is the need for more and more content to consume. More content to entertain, educate, inspire, encourage, and motivate. That content won't magically appear by itself! Content creators like bloggers will create it.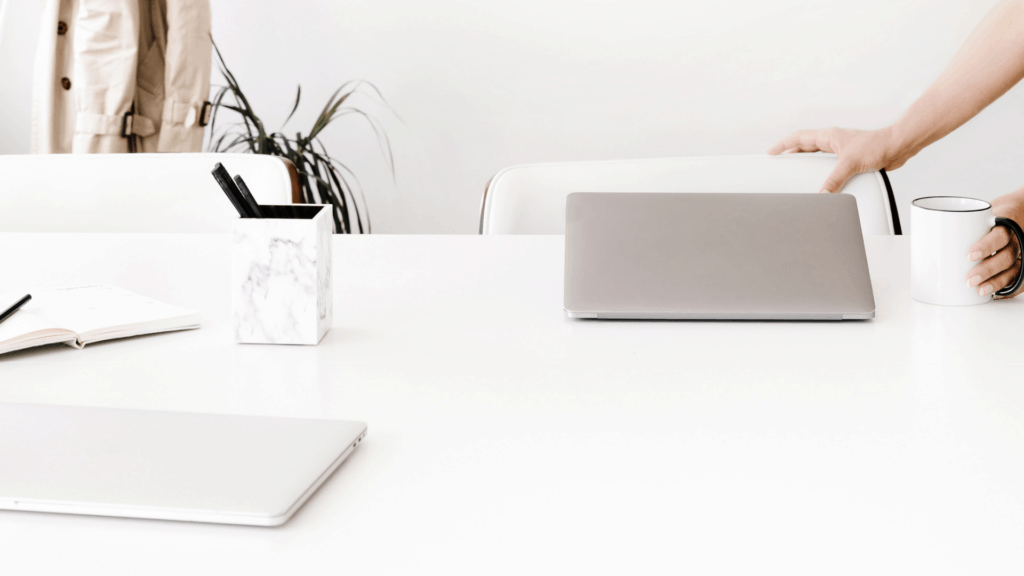 How to Start Your Own Blog
If there's one thing that I want to point out, it's that I am absolutely not special. My blog has been a success because I was willing put in the effort to learn how to do it and I stuck with it.
So many people want blogging to work but they aren't willing to put in the work. Or they aren't willing to invest in any blog training.
I'm telling you, you can spin your wheels for years wondering why blogging isn't working for you or you can invest in a killer reputable course that can teach you how to do it and be making your first bit of money just months into it like I did.
There's nothing special about me, I simply invested in someone to teach me how to start and run a money making blog.
Blogging is not a get rich quick, get rich easy, get rich in 2 hours a week scheme. It takes a lot of work but once you've got the ball rolling its all worth it!
Getting Started
Step 1: Pleasure or Money – First decide if you want to blog for money or pleasure. If you want to blog only for pleasure then you can start a blog for free on blog sites like WordPress.com or Blogger.com. If you want to make money blogging, however, you will need to be self hosted through a site like Bluehost.
Step 2: Choose a topic/niche – First decide what you want to blog about. It can literally be anything!
Step 3: Choose a name – Don't over complicate it! I even have a great podcast episode and worksheet to help you find your perfect blog name!
Step 4: Buy Domain Name and Hosting – Being self hosted (meaning you don't blog on a free blogging site) is very important if you want to make money blogging! This means your blog will be your own website not a .wordpress or .blogger site. I reccomend using Bluehost!
Step 5: Install WordPress and a theme – This is the backend of your blog and the design of your site.
Step 6: Write a few posts – You've got to have something for people to read on your blog!
Step 7: Launch! – Now it's time to make your blog a live website on the internet!
Get my free detailed step by step guide and checklist to starting your own blog here!
Final Thoughts
All in All November was a big month for me and my months have kept up with it ever since! I am continually surprised by how I am able to stay home with my kids and make a full time income at the same time! I'm so grateful.
Blogging has given me confidence, purpose, pride, freedom, and peace of mind for my family. I'm living the dream, and I truly believe I'm not anything special! I was just willing to do the work!
Related: How to Start Your Own Money Making Blog Step-By-Step
If you're curious about my blogging journey you can see my older income reports here.
Want to remember this post? Pin it to your favorite Pinterest Board!