85+ Best Free Motivational iPhone Wallpapers to Keep You Inspired in 2023
This post may contain affiliate links. That means we may make a small commission on items purchased through links in this post at no extra cost to you!
Staying in positive and motivated attitude can change the way you look at yourself and your life. And what could be more helpful to keep you in that positive state of mind than a motivational quote for wallpaper on your iPhone? With the right wallpaper, you can start your day off on the right foot and keep yourself focused and motivated throughout the day.
So if you're looking for a phone background to keep you optimistic and motivated, these 85+ free motivational iPhone wallpapers will keep you inspired all year long. Don't forget to download your favorite!
How to Download Wallpaper on iPhone:
To download an image, first locate the image you want to save.
Then, press and hold down on the image until the "Save Image" or "add to photos" option appears.
Save the image to your camera roll and set it as your wallpaper!
How to Change Your Wallpaper on iPhone: [Lock Screen or Home Screen]
First, save the wallpaper image to your photos on your iPhone.
Open the photos app and open the image of the wallpaper.
Click the share button in the bottom left corner.
Scroll down and click the "Use as Wallpaper" option.
Pinch the screen to scale the image to the size you want it. This will also turn off perspective zoom (making it so the wallpaper doesn't move or tilt with you when you tilt your phone).
When the wallpaper is scaled the way you like, click set.
Select whether to set the image as your lock screen, home screen, or both.
Want to remember this post? Pin your favorite wallpaper to your Pinterest board to save a link to this post!
**Please note that all freebies on my site are FOR PERSONAL USE ONLY and may not be sold. Feel free to share these free wallpapers! When sharing my images on your social media or website please credit me (@CassScroggins for social) and link back to this page. Please do not link directly to the image files. Thanks!
85+ Best Free Motivational iPhone Wallpapers and Phone Backgrounds to Keep You Inspired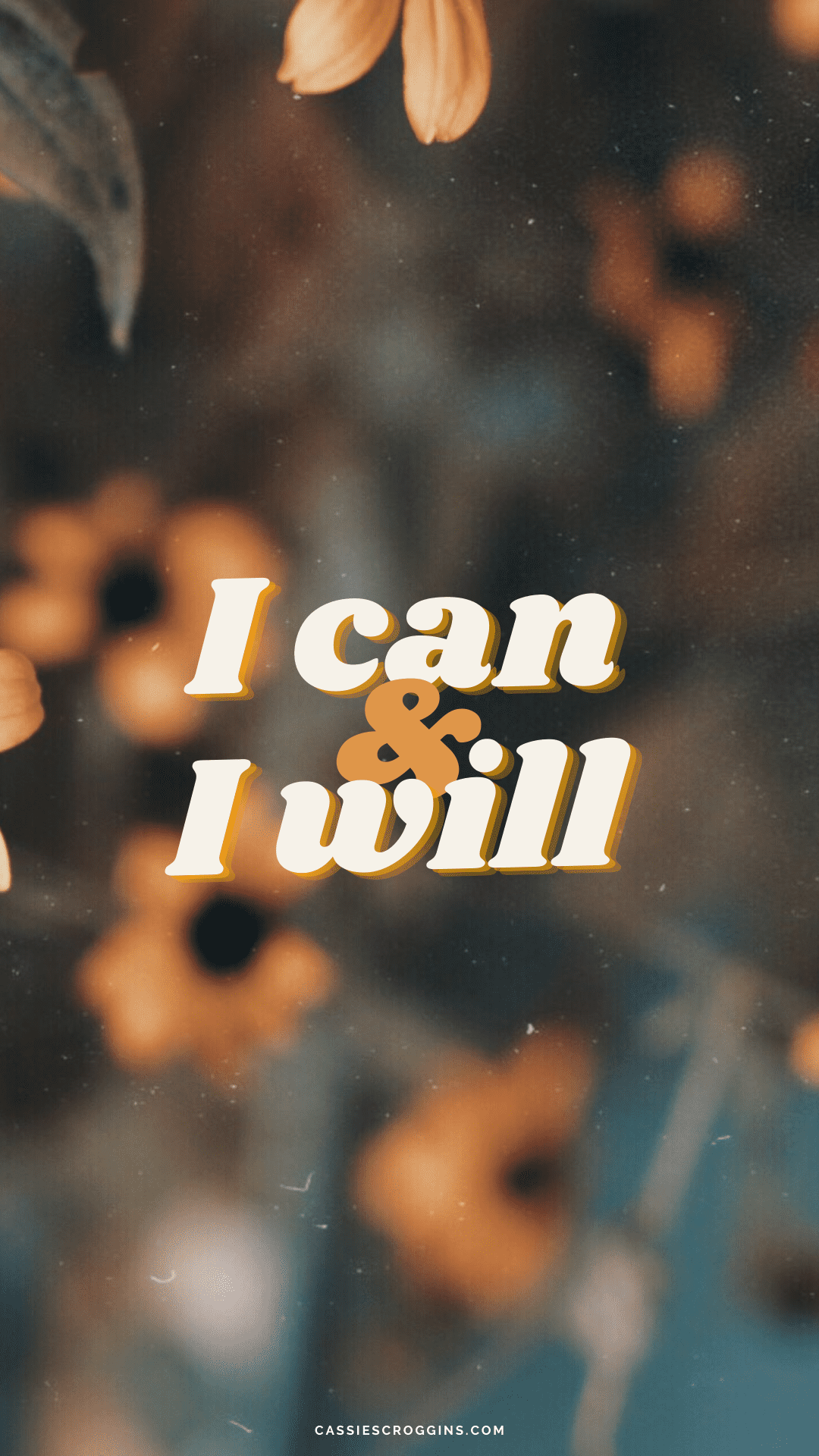 Why You Should Have a Motivational Quote as Your Phone Wallpaper
Trying to get myself motivated to keep working towards my goals each day can be tough. I'm easily distracted by my phone, social media, and the never-ending list of things to do.
But one thing that always seems to help me get back on track is looking at motivational quotes. And what better way to keep those quotes front and center than to make them your wallpaper?
Having a powerful inspirational quote as your wallpaper can give you the motivation you need to keep going when things get tough and keep things in perspective.
These quotes really helped me to stay focused to accomplish some of my biggest goals. Like losing 70lbs after failing for years, paying off all $20k in credit card debt, and even building this blog to a full time income while at home with my kids.
No matter what your reason is for wanting to download these free motivational iPhone wallpapers, there are plenty of options to pick from. So look through these popular inspirational quotes and start downloading today!
And don't forget to pin them to your favorite Pinterest board so you can always find this post! You've got this!